Description
The Long Trail follows the main ridge of the Green Mountains from the Massachusetts-Vermont state line to the Canadian border. The trail climbs Vermont's highest peaks and passes pristine ponds, alpine sedge, hardwood forests, and swift streams. It is steep in places, muddy in others, and rugged for most of its length. Novice and expert alike will enjoy the varied terrain of the trail as it passes through the heart of Vermont.
Built by the Green Mountain Club (GMC) between 1910 and 1930, the Long Trail is the oldest long-distance hiking trail in the country. It was the inspiration for the Appalachian Trail, which coincides with the Long Trail for over one hundred miles in southern Vermont. The GMC maintains and protects the trail in partnership with the Green Mountain National Forest, state of Vermont, Appalachian Trail Conservancy, and private landowners.
Off the 272-mile footpath are 225 miles of side trails and nearly six dozen backcountry campsites, many featuring shelters, offering endless hiking opportunities for the day hiker, overnighter, and extended backpacker.
The Long Trail is marked by two-by-six-inch white blazes. In open areas or on rocky summits, blazes are often painted on rocks, and cairns and scree walls may also define the trail. Intersections usually have signs, but hikers should always pay special attention at trail intersections as signs may be missing and blazes fade. Just about all side trails are blazed blue.
Other Information
The Green Mountain Club works to care for 500 miles of Vermont's hiking trails. GMC's knowledgeable staff are available to answer questions you may have about day hikes, hiking end-to-end, or trip planning. Be the first to know about outings, backcountry cabin reservations, updated trail conditions, and work on the Long Trail by signing up to receive our monthly emails. For guidebooks and maps visit the GMC's webstore.
Trail Manager
For additional information, visit the Green Mountain Club website, or contact: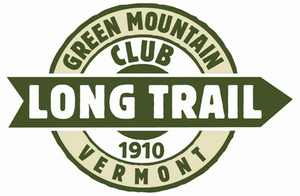 Green Mountain Club
4711 Waterbury-Stowe Rd.
Waterbury Center, VT 05677
Phone: (802) 244-7037
gmc@greenmountainclub.org
View website