Description
Upon departing from the trailhead, the trail crosses under a power line and then ascends along the north edge of the utility swath. At a height of land, the trail heads north from the clearing, ascending and descending a series of ledges. At 1.2 miles there is a short spur leading south to Duck Brook Shelter. Duck Brook itself is located in a deep ravine below the shelter, providing its water supply. From the shelter, the trail follows an old woods road a short distance, crosses a brook, and leaves the woods road at a sharp left.
The trail provides three lookouts as it ascends to the north, then descends and ascends again to a bedrock ledge. From the ridge, the trail descends to a logging road, crosses Duck Brook, and continues to the unpaved Bolton Notch Road, at 4.5 miles from the trailhead. Across the road the trail ascends along woods roads and over several small brooks before reaching the junction with the Long Trail at the top of Oxbow Ridge, 5.4 miles from the trailhead on Stage Road.
Trail Manager
For additional information, visit the Green Mountain Club website, or contact: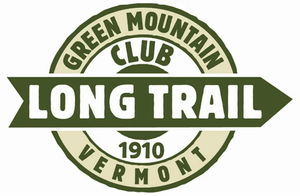 Green Mountain Club
4711 Waterbury-Stowe Rd.
Waterbury Center, VT 05677
Phone: (802) 244-7037
gmc@greenmountainclub.org
View website