Description
BENNINGTON SIDE:
4 miles one-way from trailhead to junction with West Ridge trail, blue blazes
2,000' elevation change
The west side of the Bald Mountain trail goes under a powerline, through a tunnel under VT-279 and then follows an old woods road before entering the Glastenbury Wilderness on the Green Mountain National Forest in approximately one mile. The trail then climbs several switch backs and reaches the white rocks in 2.8 miles. The junction with the West Ridge trail is approximately 1 mile beyond the white rocks vista.

WOODFORD SIDE:
1.9 miles one-way from trailhead to junction with West Ridge trail, blue blazes
1,580' elevation change
The east side of the Bald Mountain trail follows an old road that provides access for a few local camps and then at 0.3 miles, at the Forest Service boundary marked with red paint, turn left onto the trail and follow the blue blazes. The trail climbs steadily and at 1.6 miles, the trail meets a spur trail leading to a seasonal spring at "Bear Wallow." The trail reaches the West Ridge trail at 2 miles.
Other Information
The Bald Mountain trail provides a path for visitors to access the Glastenbury Wilderness and the summit of Bald Mountain. From the Bennington side, after three fairly rugged miles and climbing several hundred feet, hikers will reach the "white rocks" (not to be confused with the White Rocks National Recreation Area 40 miles to the north). This rocky opening on the west side of Bald Mountain provides excellent views to the west.
At the highest point on the Bald Mountain trail is the junction with the West Ridge Trail, which runs 7.8 miles to Glastenbury Mountain summit and has no other exit. Follow the West Ridge 0.1 mi. to the true summit of Bald, where there are limited views at a comfortable picnic spot. Return to Bald Mountain trail to descend.
Bald Mountain ends at the AT/LT at the Goddard Lean-to Shelter. Excellent views can be had at the fire tower just 0.4 mile north on the AT/LT.

Restrictions: No horses, mountain bikes or motorized vehicles
Bald Mountain - Green Mountain National Forest: including trail brochure and downloadable map.
Trail Manager
For additional information, visit the Green Mountain National Forest website, or contact:

Green Mountain National Forest: Supervisor's Office - Rutland
231 North Main Street
Rutland, VT 05701
Phone: (802) 747-6700
View website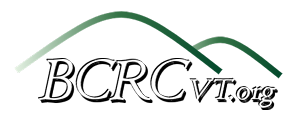 Bennington County Regional Commission
111 South Street, Suite 203
Bennington, VT 05201
Phone: (802) 442-0713
View website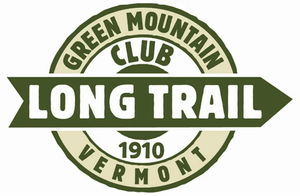 Green Mountain Club
4711 Waterbury-Stowe Rd.
Waterbury Center, VT 05677
Phone: (802) 244-7037
gmc@greenmountainclub.org
View website