Description
The trails up Mt. Mansfield cross some rugged terrain. Be prepared to scramble up steep slippery rocks.
Frost Trail: The Frost Trail is a popular route to the summit of Mt. Mansfield. Climb 1.5 miles up Maple Ridge to the intersection with the Maple Ridge Trail (from Underhill State Park), and continue another 0.8 miles to the Forehead (the southern end of the Mt. Mansfield summit ridge) and intersection with the Long Trail. From there it is 1.5 miles north to the Chin, Mt. Mansfield's highest summit.
Butler Lodge Trail: The Butler Lodge Trail climbs east from the Stevensville trailhead 1.7 miles to Butler Lodge at the intersection with Wampahoofus Trail and Wallace Cutoff. At nearly 3000ft., Butler lodge is one of the Long Trail systems highest places to camp ($5 per person fee, tenting is not allowed at Butler Lodge). From the lodge it is 0.6 miles north via Wampahoofus and Maple Ridge, or via Wallace Cutoff and the Long Trail, to the Forehead.
Nebraska Notch Trail: The Nebraska Notch trail heads southeast from the Stevensville trailhead, gaining only 500 feet in 1.4 miles to the intersection with the Long Trail. From there one could continue through the pass to Lake Mansfield and Stowe.
Backcountry Skiing: Several backcountry ski trails can be accessed from here. The Overland Trail begins along the Nebraska Notch trail then climbs about a mile to intersect with the W.B. (Underhill) Trail. A Forest Road (extending the end of Stevensville Rd. beyond a state forestry gate) provides an option for a 1.6 mile loop with the Overland Trail.
Camping:
Camping is allowed in designated areas only, including Butler Lodge and the Twin Brook tent area on the Long Trail, and at Underhill State Park.
Primitive camping is not allowed on Mt. Mansfield, which is a designated natural area, but is generally allowed in Mt. Mansfield State Forest at lower elevations south of Nebraska Notch.
Trail Manager
Visit VT Department of Forest, Parks & Recreation online for more information or contact: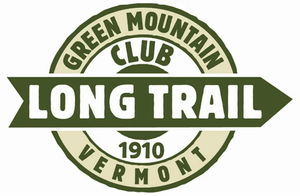 Green Mountain Club
4711 Waterbury-Stowe Rd.
Waterbury Center, VT 05677
Phone: (802) 244-7037
gmc@greenmountainclub.org
View website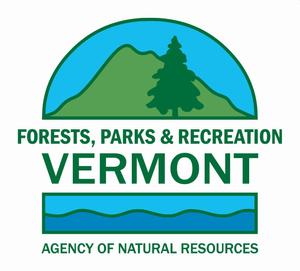 VT Dept. Forests, Parks & Recreation District 3: Essex District
111 West Street
Essex Junction, VT 05452-4695
Kathryn.Wrigley@vermont.gov
View website