Description
Iconic to the Vermont landscape, Camel's Hump is one of the most popular outdoor destinations in Vermont. Although hikes to the summit are the most in-demand, there are plenty of other hiking, biking and skiing opportunities in the 21,258 acre state park!
HIKING
On the Duxbury side, the Monroe Trail is a somewhat challenging summit hike, but there's also an accessible loop (Camel's Hump View Trail) with its own parking area.
On the Huntington side, the Burrows Trail is a bit shorter than the Munroe Trail and attracts a lot of hikers. It is always a good idea to get there early (8 AM) on a good weather weekend day find parking and get on the trail.
All trails get more rugged as they get closer to the summit. Once at the summit, stay on the trail and avoid stepping on fragile alpine vegetation.
Camel's Hump View Trail: 0.8 mile, Universally Accessible. This trail starts from the parking lot 3.5 miles up Camel's Hump Road in Duxbury. The easy grades and wide path make this trail a nice, pleasant stroll to enjoy a quiet time in the woods and the nearby brook. There are several benches along the way and very nice vistas of Camel's Hump. This is a great hike for people of all ages and abilities.
Beane Trail: 1.5 miles, Easy. This lightly-used trail starts out from the side of Carse Road outside of Hanksville village in Huntington. The trail passes through a former maple sugaring area on its way to Birch Glen Camp.
Monroe Trail: 3.4 miles (6.8 round-trip), Moderately Difficult. Starts out from parking lots at the end of Camel's Hump Road in North Duxbury on the eastern flank of the mountain. There is a seasonally staffed caretaker's quarters and a cemetery adjacent to the upper lot. Winter trail access is provided 0.3 miles below the main lots. Will Monroe and his sister Catherine and several of Will's dogs are buried in the cemetery; there is also a plaque commemorating the crew of a B-24 Liberator bomber that crashed on the mountain in 1944. This trail is one of the most popular on Camel's Hump. The Monroe Trail joins the Dean Trail at 1.3 miles and the Alpine Trail at 2.5 miles. The Monroe Trail ends at Hut Clearing where it joins the Long Trail. It is 0.3 miles to the left, uphill, to the summit, on the Long Trail.
Burrows Trail: 2.4 miles (4.8 round-trip), Moderately Difficult. Starts from year-round parking lot at the end of Camel's Hump Road in Huntington. This popular trail is used by thousands of hikers annually. One hundred feet from the parking area is a junction with the Connector Trail. Views along the way are very limited. Watch for steep sections near the top. The Burrows Trail ends at Hut Clearing, where it joins the Long Trail. The summit is to the right another 0.3 miles.
Forest City Trail: 2.2 miles, Moderate. From the small parking lot on Camel's Hump Road in Huntington, the trail can be used to complete a hike to Camel's Hump summit or Mt. Ethan Allen. The Forest City Trail follows Brush Brook; hiker traffic is light. Just after the long bridge crossing the brook, there is a small concrete structure on the right which once heated water for the small logging and sawmill community of Forest Mills. At 0.8 miles the trail joins the Connector Trail. Two hundred feet from the end of the trail to the south, or right, is Montclair Glen Lodge.
Long Trail: 18.7 miles in Camel's Hump State Park, Difficult. The 273-mile Long Trail (LT) passes over the summit of Camel's Hump on its way from Massachusetts to Canada. From the north, use the parking lot on Duxbury Road near the Winooski River. This parking area is sometimes referred to as "Bamforth Ridge" parking lot. It is a rugged but very scenic 6.2 miles to Camel's Hump summit. Along the way you will pass over Gleason Brook at 0.6 miles, a spur trail to Bamforth Ridge Shelter at 2.7 miles, and have several nice vistas along the way. The trail intersects with the Alpine, Burrows, and Monroe Trails as well. From the south, it is a very rugged 12.5 miles to Camel's Hump summit from the parking area on Route 17 at the top of Appalachian Gap. Along the way you will pass over five mountain peaks, Birch Glen Camp at 2.6 miles, Cowles Cove Shelter at 5.5 miles, Montclair Glen Lodge at 10.6 miles, and junctions with the Beane, Hedgehog Brook, Allis, Forest City, Dean, and Alpine Trails.
Dean Trail: 1.0 mile, Easy-Moderate. The Dean Trail climbs an easy grade from its junction with the Monroe Trail, passing by Hump Brook and a spur trail at 0.3 miles to the Hump Brook Tenting Area. At 0.5 miles there is a very nice view of Camel's Hump summit across an old beaver pond. The southern end of the trail joins with the Allis Trail and the LT at Wind Gap. From this point it is about 1.7 rugged miles to the right, uphill, to Camel's Hump summit.
Alpine Trail: 1.7 miles, Difficult. The Alpine Trail may be used as an alternate route around the summit. It is quite exposed to the elements and includes challenging terrain. Several nice views can be found along the way, as well as remnants of the B-24 Liberator bomber. The Alpine Trail terminates at both ends on the LT; it also bisects the Monroe Trail.
Allis Trail: 0.3 mile, Moderate. This trail has some very nice views but it is lightly used. It can be used as part of a loop hike or alternate hike from the LT around Montclair Glen Lodge. Access this trail from the end of the Forest City Trail, then a short distance either north or south on the LT.
MULTI-USE TRAILS
Phen Basin Bike and multi-use Network: Moderate to difficult hiking, biking, skiing and snowshoeing trails that are accessed from the end of Stagecoach Road, Phen Road or Basset Hill Road. Visit Mad River Riders for detailed trail descriptions.
Catamount Trail: The Catamount Trail traverses through Camel's Hump State Park on its way from Massachusetts to Canada. The winter-only trail is managed for skiing and open to snowshoeing as well. For more information.
Other Information
Spring Season
Trails close when snow begins melting and open the weekend before Memorial Day. Even then, if the trails are very wet and muddy it's best to stay off them - use your best judgment. Alternatives until then: Honey Hollow Road in Bolton, forest roads in the Camel's Hump area, or the CCC road at Underhill State Park.
Camping
Primitive camping is allowed only in the lower elevations and away from trails, roads, and water, in accordance with the state primitive camping guidelines. Otherwise, overnight camping is permitted only in Green Mountain Club shelters and lodges and at Hump Brook Tenting Area. Shelters and lodges are supervised by GMC from May to October with a nominal fee for overnight use. There is a 2-night limit. The shelters are open year-round, and reservations are not accepted. Open fires are permitted only in tent platform fire rings and in designated primitive camping areas. Camping facilities are also available at nearby Little River State Park.
BE PREPARED FOR WEATHER EXTREMES
Mountain weather changes suddenly. Temperature and wind can be very different at the summit than at trailheads. Listen to a forecast before you go; don't plan to hike during severe weather. Bring extra food, water, and warm clothes. If the weather deteriorates, turn back. Thunderstorms develop on warm afternoons on many summer days. Seek shelter long before a storm hits. Hike to a lower elevation below ridgetops - away from caves, exposed trees, and boulders. Crouch on loose rocks (don't stand on your pack and avoid standing water) and don't touch the ground with your hands.
Be proactively prepared on your adventure. Wear appropriate clothing and gear. Trails are narrow, rugged and rocky. Carry a cell phone with you in case of emergency, but realize it may not work in all locations. Turn the ringer to "vibrate" to respect others on the trail. Call 911 only in the event of an emergency. Pay attention to the route; if you become lost, stop and look around for things you recognize like blazes or trail intersections.
Park History
Abenaki Indians first named the mountain "Tah-wak-be-dee-ee-wadso" or Saddle Mountain. Samuel de Champlain's explorers in the 1600's called it "lion couchant" or resting lion. The name "Camel's Rump" was used on a historical map by Ira Allen in 1798, and this became "Camel's Hump" in 1830.

The Park came about as an original gift of 1000 acres, and in 1911 care of the mountain was entrusted to the State Forester who managed with the aim to keep it in a primitive state.

The State of Vermont eventually adopted a policy of development regulation on all state forest lands to preserve aesthetic values. It fought proposed intrusions by communications towers and ski resorts until the summit's Natural Area was set aside; then special legislation was passed in 1969 to create a Forest Reserve whose state-owned acres (about 20,000 by 1991) form Camel's Hump State Park.

A Forest Reserve including the Park and three use districts was established by the legislation:
An ecological area, for preservation of rare plants and wilderness habitat, between 2500 feet in elevation and the summit, plus Gleason Brook drainage down to 900 feet. It is studied for the impacts of environmental changes, such as air pollution, on the forest.
A timber management and wildlife area, from 1800 to 2500 feet in elevation, protects the ecological area, encourages wildlife, and preserves the natural appearance of the region as seen from the outside. Uses include timber production, wildlife management, hunting, hiking, nordic skiing, and snowmobiling.
A multiple use area includes the balance of the land in the reserve. Uses are farming, seasonal and permanent homes, and those listed above for the timber management/wildlife area.
Trail Manager
Visit Vermont State Parks, Green Mountain Club or Mad River Riders online for more information.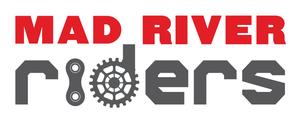 Mad River Riders - Vermont Mountain Bike Association
1007 Rolston Rd
Waitsfield, VT 05673
Phone: 802-917-1467
hello@madriverriders.com
View website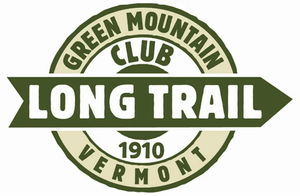 Green Mountain Club
4711 Waterbury-Stowe Rd.
Waterbury Center, VT 05677
Phone: (802) 244-7037
gmc@greenmountainclub.org
View website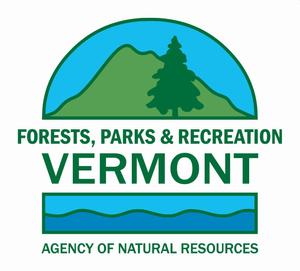 VT Dept. Forests, Parks & Recreation District 3: Essex District
111 West Street
Essex Junction, VT 05452-4695
Kathryn.Wrigley@vermont.gov
View website