Description
The straightforward 2.3 mile climb from Steam Mill Clearing to the Long Trail junction near Skylight Pond begins on a docile track that passes a registration box after 100 yards then doubles that distance to meet a bend in a woodland stream. Soon swinging right to cross the flow, the trail bears southeast, spans a larger brook on a hiker's bridge 0.2 miles from the trailhead, and remains almost level until it jumps the first of several seasonal streams. A moderate ascent soon carries hikers into the Breadloaf Wilderness, a 21,000 acre preserve that envelops the Long Trail from VT-125 nearly to Lincoln Gap. Changing course only to avoid gullies and maintain a steady gait, the trail wiggles east with an escalating number of twists and turns that correspond to the gradual increase in pitch. Climbing muscles feel well used by the time the path rolls onto the top of the rounded ridge and cross the Long Trail in a shallow col between Battell and Bread Loaf mountains.
Choices abound at this juction. For instant gratification, turn right and go less than 200 yards uphill to the summit of Battell Mountain.
If Bread Loaf strikes your fancy, prepare for a vigorous effort. Return to the shallow col and travel the Long Trail north as it rolls over an easy knoll and descends in staggered stages to the base of the mountain's crown. In the steepest 0.2-mile scramble of the day, the rocky path bounces up a south-facing slope and gains the flat top of the summit, where hiking greatly improves. After strolling 0.7 miles across the conifer-coated peak, the trail adds a hairpin turn. A scenic detour leaves the apex of the curve bearing toward another lookout crag. Far below, the headwaters of the Middlebury River convene in unspoiled wilderness east of the Champlain Valley, while Worth Mountain and Middlebury Gap make a spectacle to the south.
For leisurely exploration of the region, an overnight stay at Skyline Lodge really is a wonderful addition. An extension of the Skylight Pond Trail runs east 0.1 miles from the last Long Trail junction to this double-decker, peeled log cabin just below the crest of the ridge overlooking a mountain lake.
Trail Manager
For additional information, visit the Green Mountain Club website, or contact:
US Forest Service
Phone: (802) 767-4261
View website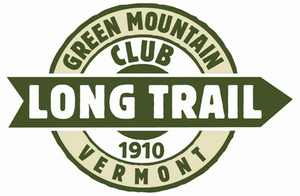 Green Mountain Club
4711 Waterbury-Stowe Rd.
Waterbury Center, VT 05677
Phone: (802) 244-7037
gmc@greenmountainclub.org
View website