Trails around the country have experienced record-setting use in 2020. With COVID-19 limiting indoor gatherings, people have flocked to the outdoors. In order to curb some of the effects of increased usage while also ensuring that people can safely distance on trail, experts recommend avoiding busy trails when heading outside.
Keep reading to learn about busy trails in Vermont and New Hampshire and how you can identify and avoid them!
Is busy necessarily bad?
Many trails are busy for good reason. Hiking to see a rushing waterfall or a panoramic, 100-mile view from a rocky summit makes for a thrilling and rewarding adventure. Trails in and around populated places can also be busy. If you love to get outside after work, there's a good chance your neighbors do, too!
Outdoor enthusiasts also use trails as places to spend time with family and friends. Sharing trails with others can create camaraderie and community -- you might even find a partner for your next adventure while chatting at a viewpoint or on a snack break.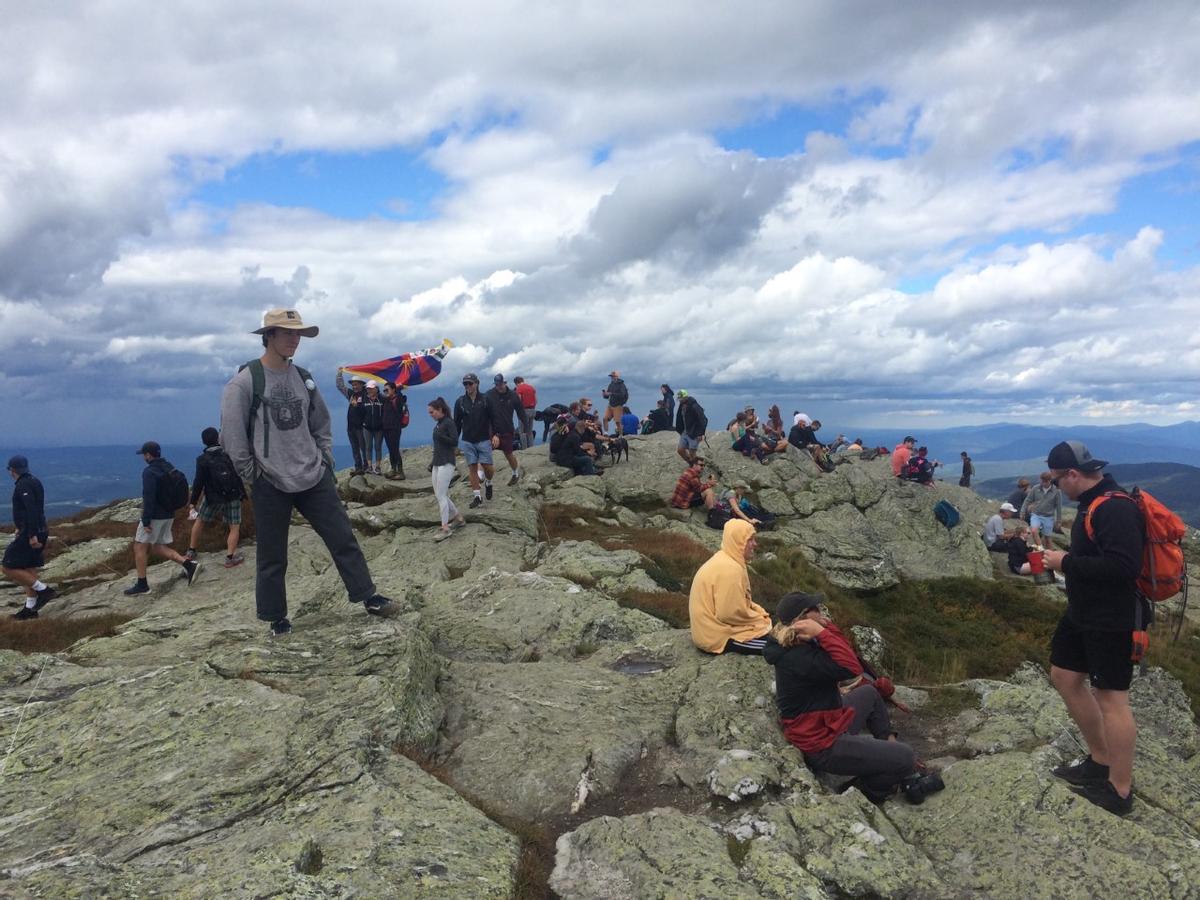 A busy day on Mt. Mansfield. Photo credit: Michael Dillon, Green Mountain Club
Unfortunately, with the current COVID-19 pandemic, crowded trails can lead to higher risk of exposure to the virus and unsafe conditions for everyone. There are some trails, especially in high-use areas, that were built to handle a lot of use, but many others that were not. When too many people use these trails and facilities, they can sustain significant damage.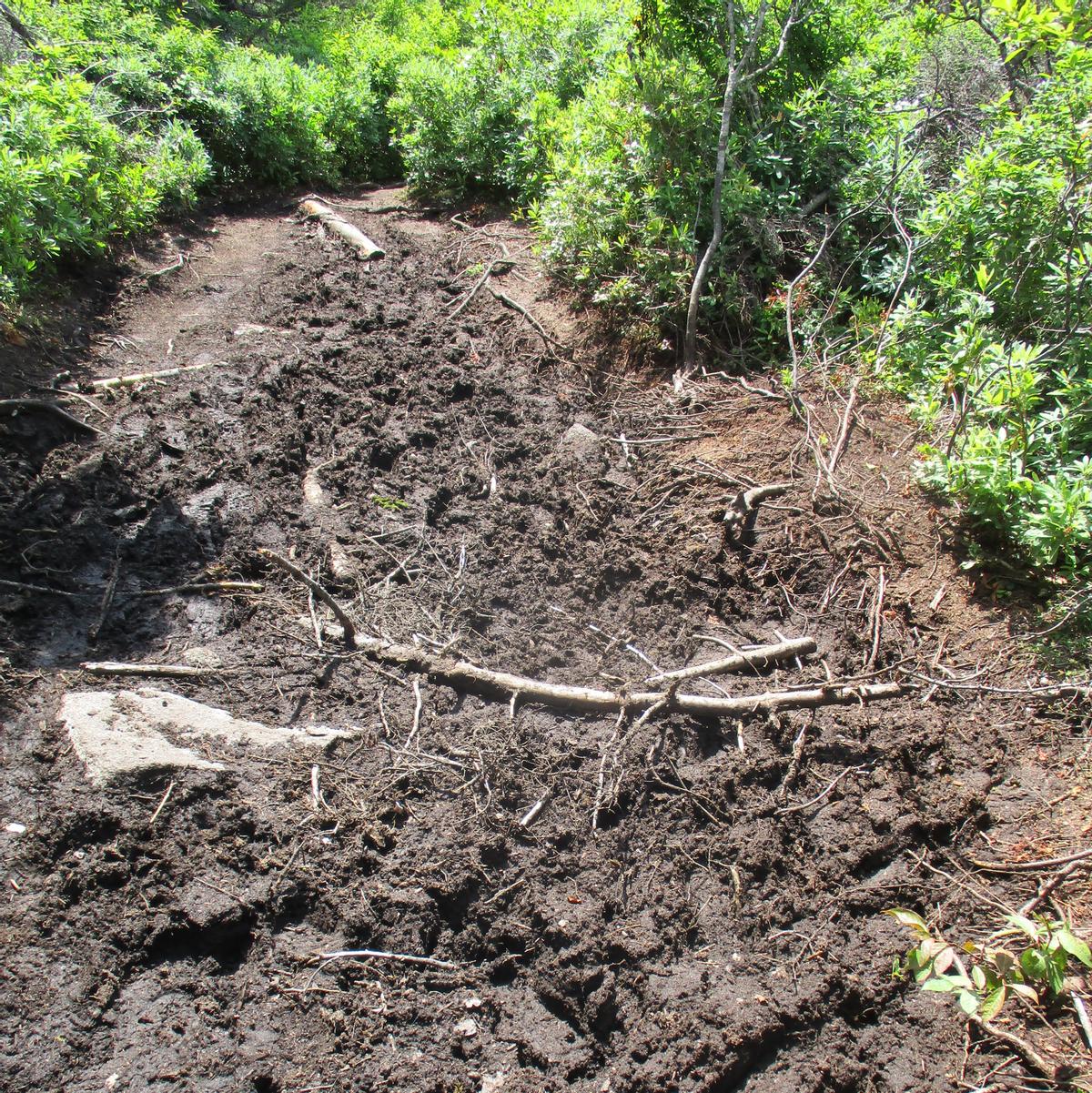 Trails widen when hikers try to avoid getting their feet wet or muddy.
How do you know if a trail will be busy?
It almost goes without saying that the most well-known trails are the busiest. If you have heard about a particular trail from your family or peers, read about it in an outdoor magazine, or viewed and liked flashy trail photos on social media, there is a good chance that trail will be busy. If you are looking for a less crowded trail, the first step is to try to avoid areas where there is a buzz.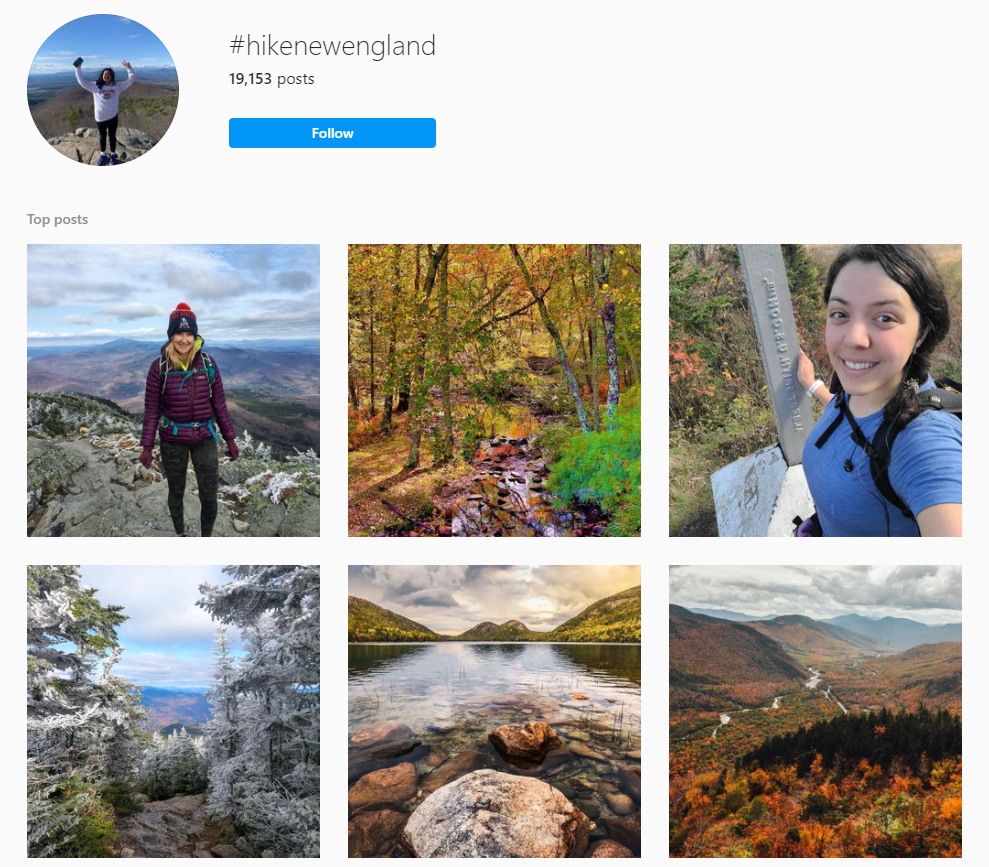 It is fun to share your adventures with your friends and followers! If a trail pops up on your feed a lot, that is a pretty good sign it will be busy if you decide to visit.
Online busy vs. On-the-ground busy
To try and better understand busy trails, we compared Trail Finder website traffic data to trail counters that physically count people on trail. We found that there was a high correlation both in the patterns of use and the relative busy-ness of the trail. In other words, frequently viewed trail postings on Trail Finder are likely to be busy in person. Of course, although we now feature over 700 trails, we are still working on adding more trails to Trail Finder, including some that we know are popular and busy. Of all trails currently posted on the site, the map below shows you some of the top viewed locations based on website viewing analytics.
If you don't want to be around a lot of other people, you probably want to save these trails for another day.
What else can you do to steer clear of busy trails?
Avoid the rush
If you want to visit a popular trails, consider going at a less popular time. Experience -- and trail counter data -- tells us that the majority of busy trails, especially those away from urban areas see the greatest use on Saturday and Sunday. If your schedule allows, consider visiting midweek. If that doesn't work for you, timing can help, too. Depending on the length of the hike, trails are usually busiest between 9AM and 4PM. Consider a sunrise or sunset adventure -- but if you do, make sure you are prepared with a headlamp, extra batteries, and a solid understanding of what to expect.
Trails that are closer to urban areas might be busy before and after work or school. A midday break could be just the time to visit these trails to avoid crowds. Lunchtime fresh air is also a great way to increase afternoon productivity!
Find alternative trails using Trail Finder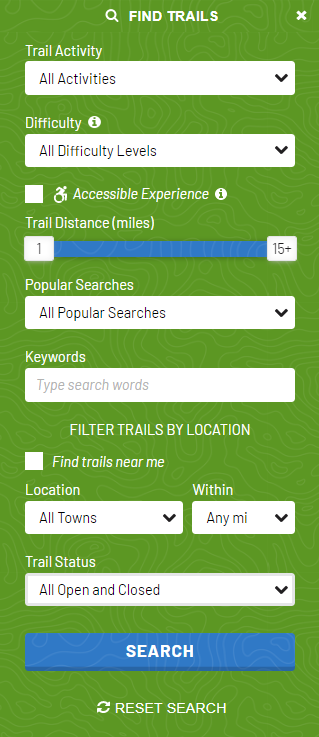 There are a number of ways to use Trail Finder to find potentially less busy trails. The first is our Find Trails filter. If you use the menu on the right of the page, you can find great trails that are new to you (If the filter doesn't show up when you click the link, just click Find Trails in green bar.) Select what kind of trails you are looking for, the distance, and/or the difficulty. Hit search, and discover new trails either in the map or list view.
You can also find trails near you, or near your favorite town by using the "Filter Trails by Location" options. We regularly hear back from users that they never knew there were so many trails right in their backyard!
We also are publishing a series of posts in our resource library, Trail Talk, with Suggested Hikes that showcase lesser-known trails. Peruse the posts to see if any of the trails pique your interest. While you're there, check out our Considerate Recreation series full of good information for getting outside during the pandemic, whether on a busy trail or not!
Give back
By avoiding busy trails, you not only can help keep yourself and your community safe from the spread of the virus, you can also protect the trails you love. We know that there has been a ton of use on trails this year, and trail managers have been working hard to make sure trails are open and safe for all to enjoy.
Trail Finder lists the contact information for trail managers at the bottom of every detailed trail page. If you have some extra time to volunteer or would like to support trails with a donation, take a minute to reach out to the organization that manages your favorite trail.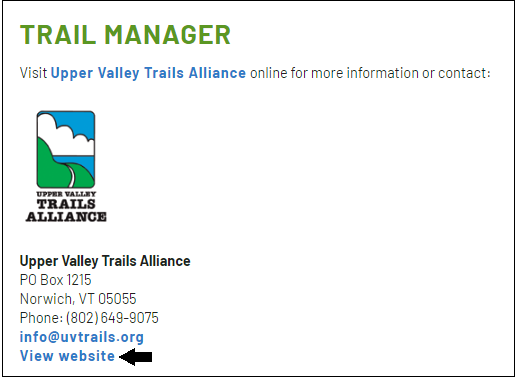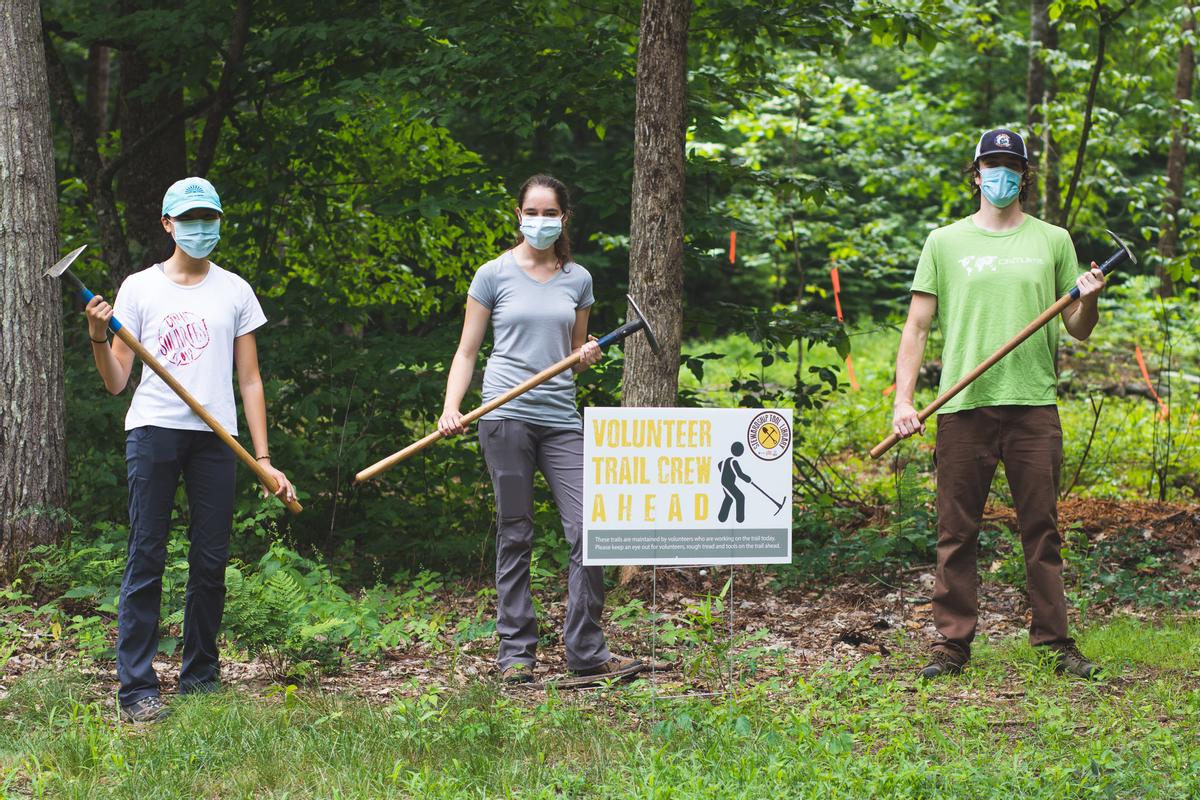 Volunteer trail crew day at Doe Farm. Photo credit: Nature Groupie