Description
From the parking lot, the trail follows old logging roads into the woods -- be sure to continue straight on the Beaver Meadow Trail at the major snowmobile trail intersection. The trail continues with a steady climb and some dips at water crossings through hardwood forest. At the next trail junction, turn left or right to complete a loop around the beaver meadow area. To the left, is a stream requiring a careful crossing and then the Beaver Meadow Lodge (just past the junction with the Burling Trail). To the right, you will first reach Burling Camp. Either of these cabins is open to overnight guests, first-come, first-served.
Take care if you choose to bushwhack onto the beaver wetlands, since the ice may not be strong! There are wonderful views of the Madonna and Whiteface ridges from across the meadow.
To ski a longer loop, take the Burling Trail away from the Beaver Meadow Lodge. This trail will become a snowmobile trail and then the Catamount Trail. Along the edge of a field, turn left to return via an uphill snowmobile trail to the parking lot (1.8 miles) or turn right to end on the Mud City Loop Road (0.25 miles, plan to leave a car here or walk 1.4 miles back to your car along the road).
Other Information
Both lodges have wood stoves: bring your own firewood conforming to Vermont firewood regulations or be prepared to harvest firewood from dead, down trees.
Trail Manager
For more information, visit the VT Department of Forests, Parks & Recreation online or contact: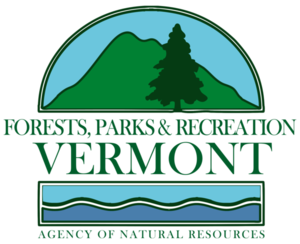 VT Dept. Forests, Parks & Recreation District 4: Barre District
5 Perry Street, Suite 20
Barre, VT 05641-4265
Phone: (802) 476-0182
Walter.Opuszynski@vermont.gov
View website