Description
Thetford Academy constructed the 5-kilometer Woods Hill Trail, a cross-country running and skiing trail. Since its inception, the trail has hosted multiple Vermont and New England running championships. In the winter, the trail is very popular for ungroomed cross-country skiing and snowshoeing.
Thetford Academy, Vermont's oldest secondary school, hosts the New England Cross-Country Championship races on this trail, designed in 1991 by Thetford resident John Morton, a two-time Olympic biathlon skier and coach-turned-designer of trails for cross-country running and skiing. Morton designed the trail to have minimal impact on the land, using the natural pathways and existing skid trails from past logging operations on Thetford Academy and state land (Thetford Hill State Park). Under the direction of another area resident, Dan Grossman, alumni and community members lent bulldozers and labor, some wrote grants, others did the back-breaking work of pulling rocks with pickaxes and shovels. The result is what many consider one of the finest cross-country running courses in New England, and a fine ski and snowshoe trail.
Other Information
Please note: Operations at this park have changed. Park is open for day-use only. Trails will continue to be maintained and will remain accessible. There are no open facilities and camping is not permitted.
Thetford Hill State Park is one of many Vermont State Parks constructed in the 1930s by the Civilian Conservation Corps (CCC), a public works program aimed at putting young people to work during the Great Depression. Before it was a State Park, like much of Vermont, this area was largely deforested for farmland. Sunset Hill, as it was then known, was popular with hikers, picnickers, and nature enthusiasts for its commanding views of the surrounding area.

Dwight Goddard donated 262 acres to the State of Vermont in 1931. At that time, much of the land was open pasture and field. He gave the property to the State with the stipulation that it remain a State Forest in perpetuity. The CCC established a camp in the forest in 1935. Between 1935 and 1937, work included the park road to the top of the hill where workers built a log picnic shelter, a restroom, and 14 stone fireplaces and tables in the picnic area. Further improvements added in 1964 included camping facilities. The area operated as Thetford Hill State Park from 1936 to 1981 and 1987 to 2008. All that is left of the original CCC structures are the remains of some fireplaces which are now hidden in the woods.
Trail Manager
Visit Thetford Academy or Vermont State Parks online for more information or contact: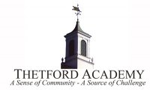 Thetford Academy
304 Academy Road
Thetford, VT 05074
Phone: (802) 785-4805
scott.ellis@thet.net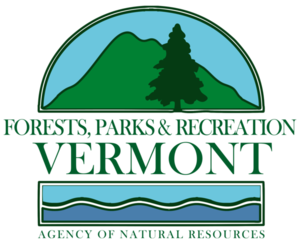 VT Dept. Forests, Parks & Recreation Region 1: Springfield Region
100 Mineral Street, Suite 304
Springfield, VT 05156-3168
Phone: (802) 777-0388
ethan.phelps@vermont.gov
View website