At Trail Finder, our goal has always been to provide comprehensive, current, trail manager-approved information for Vermont and New Hampshire so every user can discover and plan outdoor adventures. We want to provide the best information possible so you can find the right trail to explore!
Accessibility on Trail Finder
We have been working closely with trail managers to review and enhance our information and maps for trails that conform to accessibility standards. By providing consistent information on all accessible trails on the website, we hope to help adventurers who use mobility devices or have other specific needs find the perfect trail to explore. These new standards for describing and mapping accessible trails will be carried forward to all future trail pages.
What information have we added?
To start, we are tagging all of these trails as Accessible Experiences so that they can be easily found from our Find Trails page. We are including specific information about the surface and width of the trails in the trail description. On each detailed Trail Map, we are adding the option to highlight accessible trail segments, adding the maximum slope on each trail section, and adding blue accessibility icons to designated accessible infrastructure and amenities.
How to Find the Information
Go to Find Trails and click the Accessible Experience check box, then click Search.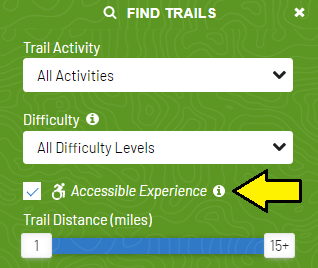 Go to a trail page. The trail description information will be the first tab to appear. Each accessible trail will be described under the Description heading.

To see the map, first click on the Trail Map tab.
To highlight the accessible section(s), click on Legend, then Uses, and click the check box next to Accessible Experience.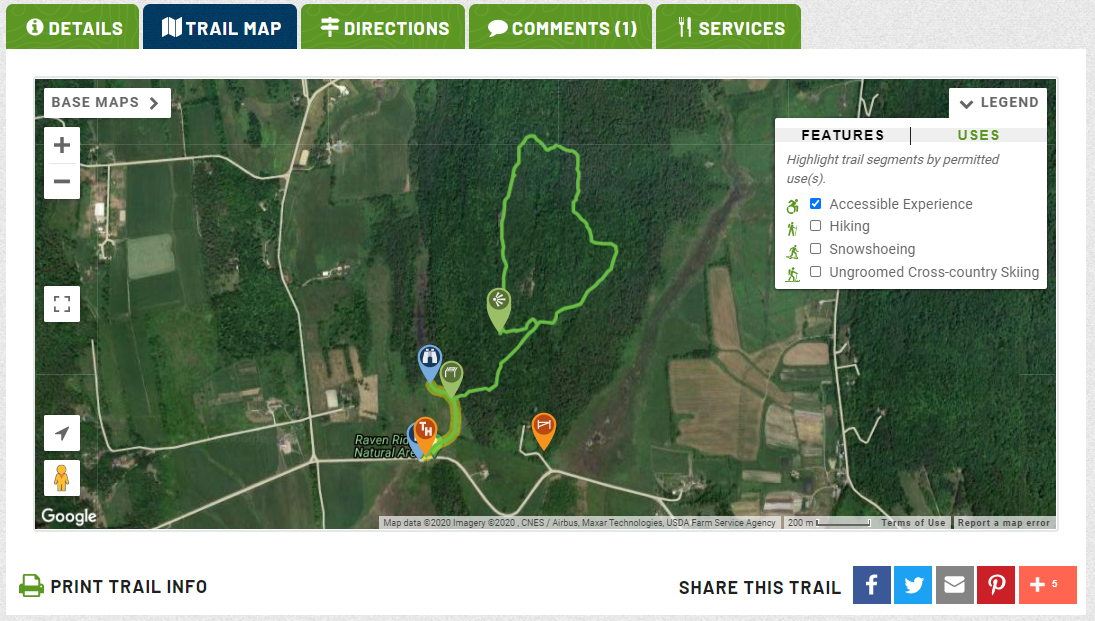 To see slope and distance information, click on the trail segment. You'll find lots of helpful info in the pop-up that appears.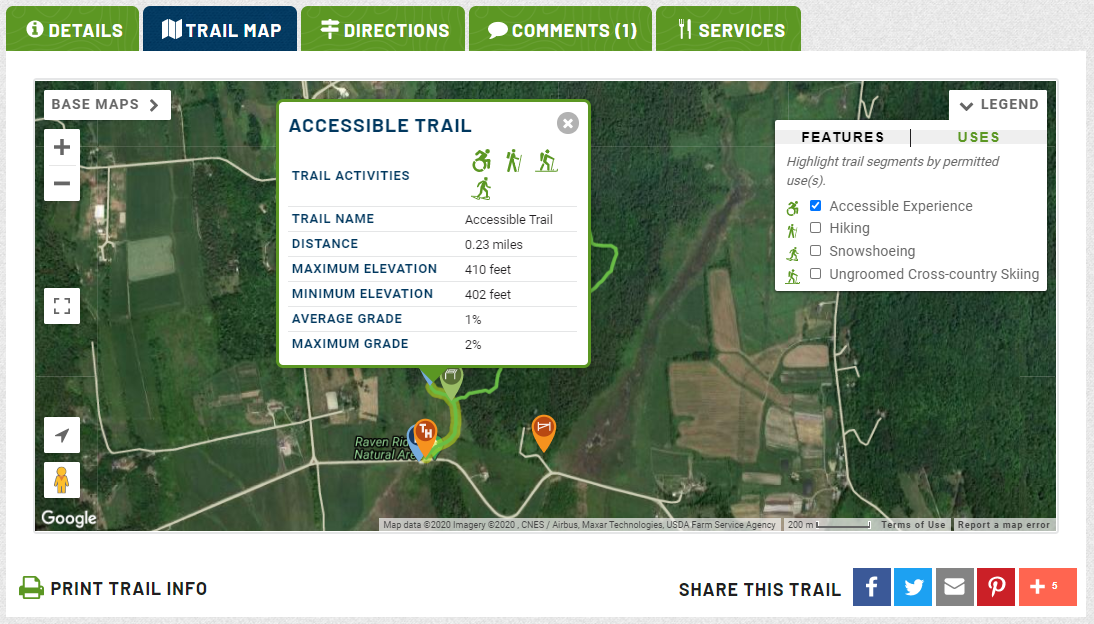 GOING FORWARD
We are committed to continuing to improve the trail information on our website. We plan to add the specific information listed above to even more trails in the future. We are also adding more geolocated photos on our detailed trail maps to help you visualize the trail experience. And we are always working to add more trails across the region.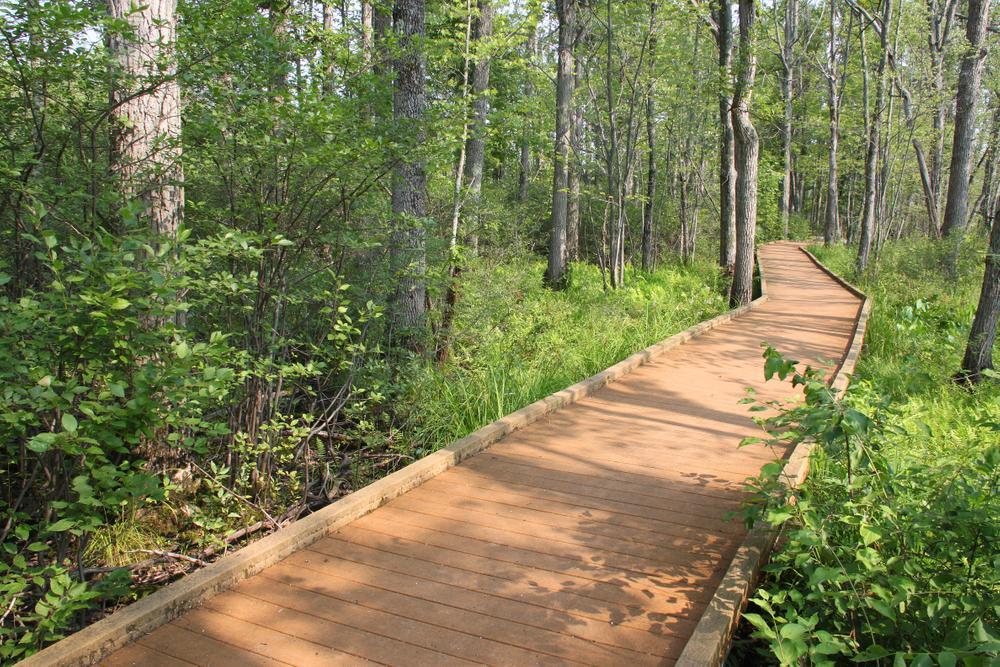 Discovery Trail in the Missisquoi National Wildlife Refuge. Photo credit: Missisquoi NWR
We want to hear from you!
If you explore trails that we have listed and find that the information we have is inaccurate, please leave a comment on that trail page using your free user account. If there's a trail that you think we should add to the site, please contact us using the button below.
And if you would like to be involved more broadly in this work, please reach out!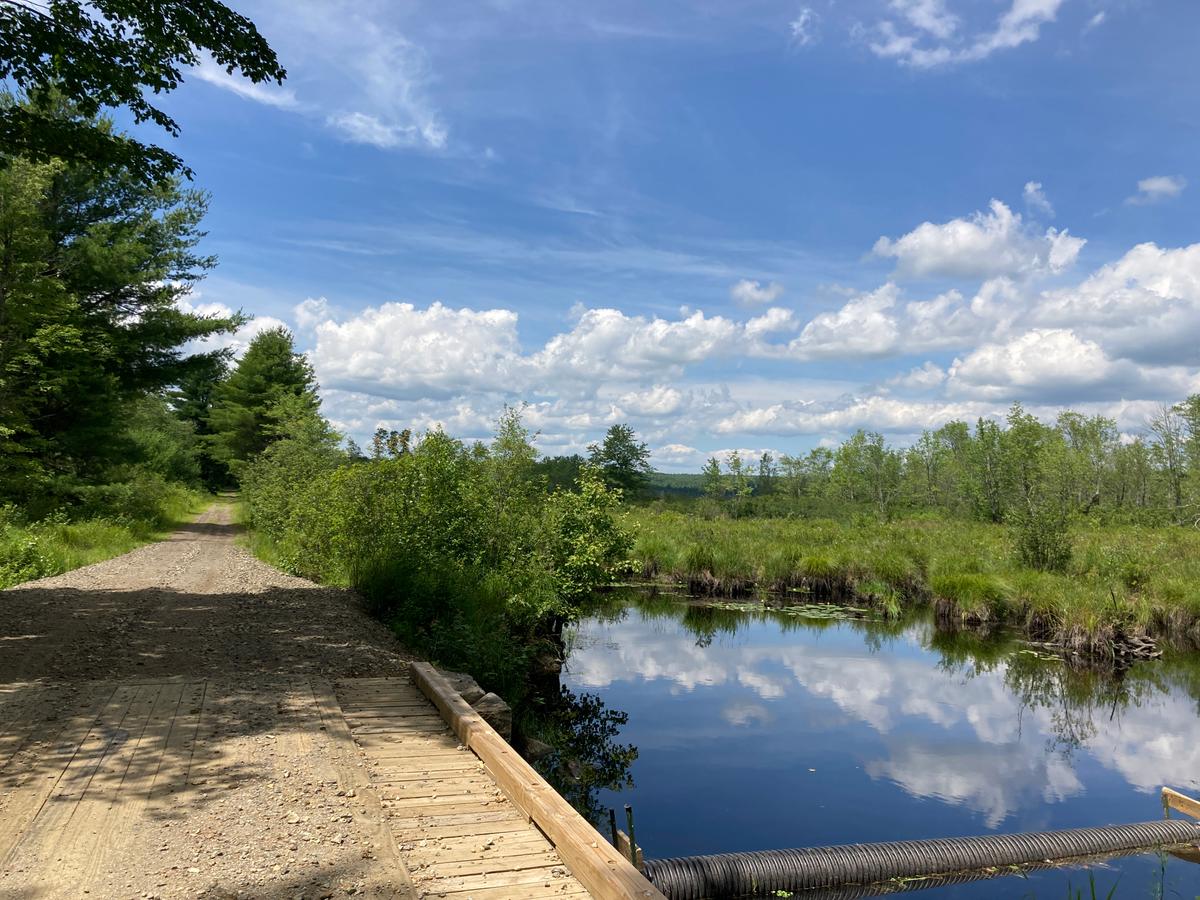 Chamberlain Conservation Area. Photo credit: Monadnock Conservancy