Description
The Albany Town Forest is a 302-acre forest owned and managed by the Town of Albany. Protected under a conservation easement with the Upper Saco Valley Land Trust, the Albany Town Forest lies on the outskirts of Conway Village, along the Swift River and Kancamagus Scenic Byway. In addition to 5 miles of riverside trails and sweeping views of the Mount Washington Valley, a portion of the Town Forest is managed as active farmland in partnership with local farmers.
Davis Farm Trail: A gentle 1.5-mile trail that runs the length of the Town Forest and winds through the woods along the Swift River Floodplain.
Swift River Trail: A highly scenic 1.5-mile trail that travels long the bank of the Swift River and forms a 3-mile loop with the Davis Farm Trail through the Town Forest.
Trestle Trail: A 0.7-mile loop trail traveling through farm fields and along the Saco River. Please note the trail passes through an active agricultural operation and dogs should remain on leash.
Uphill-Both-Ways: This trail is a moderate 1-mile mountain biking loop located across the highway (to the south) from the Town Forest parking lot.
Trail Manager
For more information, contact: Town of Albany Conservation Commission or the Upper Saco Valley Land Trust.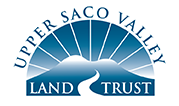 Upper Saco Valley Land Trust
111 Main St. | PO Box 2233
Conway, NH 03818
Phone: 603-662-0008
info@usvlt.org
View website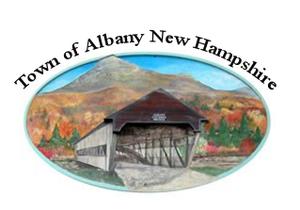 Town of Albany
Albany Conservation Commission
1972-A NH Route 16
Albany, NH 03818
Phone: (603) 447-6038
contact@albanynh.org
View website