Description
The Bald Mountain Trail begins at the intersection of the Notch Road (town highway) and a gated forest access road. There is a kiosk at that location. The trail follows south along the access road for 1/4 mile before turning (signed) to the west and heading uphill. The trail configuration is a 'lollipop' with a loop at the end of a 1/2 mile section of trail. The loop traverses the summit of Bald Mountain with several great views of the surrounding valleys and mountains, including Pico and Killington. A second loop begins at the summit and travels to the southwest before returning to the summit. Portions of the trail are along skid/woods roads. This trail does have elevation changes so be prepared for some up and down trail walking.
The Girl Scout Loop Trail begins at the gated access road north of the Notch Road, just north of the Bald Mountain Trail trailhead kiosk. The trail follows an old loop road that was originally part of the Civilian Conservation Corps (1930s) camp and later the Girl Scout Camp that was located here. The trail follows the old road along flat terrain and loops back to the beginning. The VAST (snowmobile) trail uses part of this trail to access the corridor trail off the property.
Other Information
The Bald Mountain Trail is located within the 918-acre Aitken State Forest, with Bald Mountain (2087 feet) at its center. This forested property is popular for hiking, walking, wildlife viewing, hunting, cross-country skiing and snowshoeing.
Trail Manager
Visit VT Department of Forest, Parks & Recreation online for more information or contact: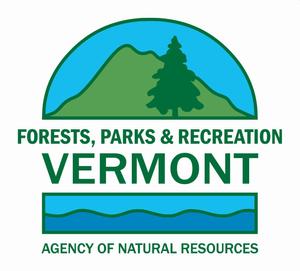 VT Dept. Forests, Parks & Recreation District 2: Rutland District
271 North Main Street, Suite 215
Rutland, VT 05701-2423
Phone: (802) 777-7480
lisa.thornton@vermont.gov
View website