Description
The Albert W. Doolittle property has a old rail bed trail that runs through the center of the property navigating to views of Manta Brook at one end and pasture land at the other. There is a stone wall border trail as you enter that meets the rail bed at the end. Some upland areas are now nearly pure stands of white pine. Other areas contain a mixture of various oak species, hickory and pine.
Historically the property contained a valuable public transit corridor. One of the existing trails which approximately bisects the property, sits on the bed of the old Chester & Derry Electric Railroad. The rail line operated from 1891 to 1928. Electric railways served as the public transit for many NH cities and towns in the late 1800s and early 1900s.
The NH Department of Environmental Services estimates that more than 70% of the water flowing into Beaker Lake enters via Manter Brook. The Doolittle property has more than 3,000 feet of shoreline along Manter Brook. The brook and surrounding wetland are a designated prime wetland.
Other Information
The Albert W. Doolittle property (formerly known as the Caras Property) was a long standing priority of the Conservation Commission for permanent protection. The parcel was also the number one conservation priority of the Derry Land Advisory Committee. 95.9 acres of land were purchased from Arthur and Diane Caras on June 21, 2006 to protect valuable undeveloped land in the Beaver Lake watershed. The property is named in honor of Albert W. Doolittle, former member and chairman of the Derry Conservation Commission. Albert passed away in 2007 at the age of 93. He served on the Commission for 22 years.
In 2008 the Derry Conservation Commission acquired a 25.98 acre parcel from the Johnson family with access off Orchard Drive. The Commission purchased the Johnson parcel after it was subdivided, leaving a three acre residential lot. The Commission valued this property because it connected with the Caras (Doolittle) lot and is in the Beaver Lake Watershed, and contains a Prime Wetland that flows into Manter Brook. The Commission felt protection of this parcel was vital to continued water quality improvements of Beaver Brook.
Trail Manager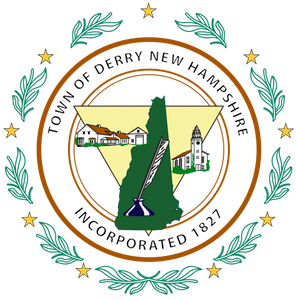 Derry Conservation Commission
14 Manning St.
Derry, NH 03038
Phone: (603)432-6100
View website