Description
Kingsbury Greenway - The greenway is an easy/intermediate 2.5 mile round trip path heading north along the river. From its southern terminus at the Riverside Conservation Area, the path crosses the Clay Brook Bridge, ascends a steep staircase, travels under VT Route 100, through the Wabanaki Conservation Area, and finally loops around the Sugarbush Snowmaking Pond.
Kingsbury Farm Path - The Kingsbury Farm Path heads north and is an easy 1 mile trail (out and back) traveling between a riparian buffer and farm fields to its terminus at VT Route 100. The farm path can be accessed from the greenway by walking north over the Kingsbury Bridge.
Other Information
The Riverside Conservation Area is located downstream of Warren Village, which was historically productive farmland. Following major flooding and damage in 1998, federal disaster relief funding supported the creation of this public space. In 2011, the site was severely impacted again, this time by Tropical Storm Irene. In the aftermath, the Town of Warren refilled some of the lost land and worked with Friends of the Mad River and US Fish and Wildlife Service to restore the riparian floodplain forest, which continues to support wildlife habitat, clean water, and flood resilience.



This trail is part of the Mad River Valley Trails Collaborative.
The Collaborative is a watershed-wide network of lands and trails created through a partnership of local organizations, generous property owners, towns, the State of Vermont, the US Forest Service, and many volunteers. These trails reflect the Mad River Valley's love of the outdoors and commitment to stewardship of land and recreational opportunities for current and future generations. Enjoy and help us care for this place. Click here to learn more and support recreation in the Mad River Valley.
Trail Manager
Visit Mad River Path Association online for more information or contact: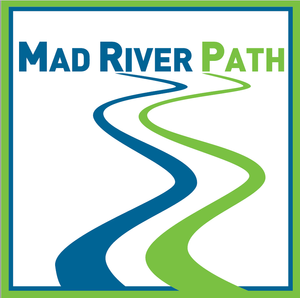 Mad River Path Association
PO Box 683
Waitsfield, VT 05673
Phone: (802) 496-7284
info@madriverpath.org
View website