Description
The Burlington Wildway Trail is the flagship trail of the Burlington Wildways, a partnership between the large landowners in Burlington which highlights a great variety of ecosystems from the Winooski River to Lake Champlain, from boggy wetlands to rocky thrust fault ridges, from historic sites to neighborhoods.
Starting in the east at Salmon Hole Park near Winooski, the Lower Falls Dam, and the Old East End neighborhood, the trail follows the banks of the river to Intervale Road. Using the road to drop down to the Intervale Center, the trail breaks back off the road and follows riparian forest via the Calkins Trail to McKenzie Park. The trail continues in the shade of maples and cottonwoods until passing through a private easement between a farm field and the river bank. Next the trail meanders through Ethan Allen Homestead, site of one of the largest trail systems in Burlington. Heading north, the trail joins the 127 Bike Path which parallels the highway, then crosses a pedestrian bridge to connect into Ethan Allen Park. The trail climbs up to the ridge of the park and uses an old carriage road to exit the forest by a playground and a stand of tall pines.
Although the trail goes through parks managed by the Winooski Valley Park District, the Intervale Center, and Burlington Parks, Recreation and Waterfront Department, it is easy to follow with a orange logo blazes marking the whole trail along with periodic wayfinding signs.
Other Information
Please remember:
Pets must be on a leash for the safety of wildlife, plants, other pets, other trail users, and themselves!
No fires


No camping

No motorized vehicles
Trail Manager
The Burlington Wildway Trail is managed by various land managers. You can find more information on the Burlington Wildways website or by contacting these land managers: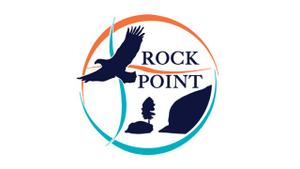 Episcopal Diocese of Vermont
5 Rock Point Road
Burlington, VT 05408
krobinson@diovermont.org
View website

Burlington Department of Parks & Recreation
311 North Avenue
Burlington, VT 05401
Phone: (802) 310-4675
owolf@burlingtonvt.gov
View website

Intervale Center
180 Intervale Road Burlington
Burlington, VT 05401
duncan@intervale.org
View website

Winooski Valley Park District
Ethan Allen Homestead
Burlington, VT 05408
info@wvpd.org
View website