Description
Just to the west of the railroad tracks, on the right, a wide path goes down a small hill then winds around to the left, parallel to the railroad tracks. It soon bears right along the shore of West Concord River Oxbow Pond. The railroad skirts the Merrimack River edge of Sewalls Island across the pond. Continue along the trail and the water for 0.4 mile, to reach a short loop trail on the left that skirts the edge of the oxbow bank. You may be rewarded with sights of herons, ducks, beavers, and, in the winter, signs of otters.
At the end of the loop, turn left to get back onto the main trail. Shortly there is a second loop trail on the right which winds through a field below a wooded hill. This loop is covered with grass which becomes very high in the late spring and summer making it unsuitable for walking. In the late fall and winter, however, it is a nice alternative to the main trail and is excellent for snowshoeing and skiing. This also returns to the main trail where you turn right to continue. The main trail follows the bank of the oxbow for a short distance where it ends at the edge of a cultivated field which is State Prison property.
DO NOT CROSS ONTO THE STATE PRISON PROPERTY. Return the way you came.
Other Information
With the interesting features along the trail, plan a longer stay. It is an easy trail for hiking and cross-country skiing.
From the Fish and Game parking lot, there is a trail to the right of the kiosk that leads down to the river to two handicapped accessible fishing piers, with a short path between them.
History:
The Morono Park was named after Frank Morono who worked for the City of Concord for 34 years. He was a member of the Fire Department from 1947-1964, building inspector from 1965-1978, and head of the City Building Department from Feb. 1979-Aug. 1981. He spent much of his free time fishing, hiking and cross-country skiing in this area.
Trail Manager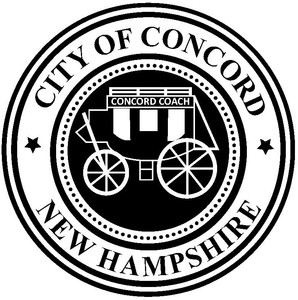 City of Concord
14 Canterbury Road
Concord, NH 03301
Phone: 603-225-8690
View website