Description
Curtisville Road Trails - easy to moderate
The Curtis Trail (Red) begins off the west side of the parking lot and loops back to Curtisville Rd by way of a woods road.
The Howard C. Nowell Trail (Blue) is a loop beginning and ending at the parking lot. As you leave the lot, note the remains of the Edmond Curtis homestead on the right. The trail bears left onto a woods road and then turns south about a 1/2 mile up the hill on the right. Rambling gently up-hill, it passes a stone wall and rock pile on the right, indicating a farm boundary. Also notice boulders left by a retreating glacier. This trail continues southerly, merges onto a well-used trail, makes a small loop off to the right and then continues on Frost Rd. going past the Frost Farm. (The Orange Trail to Portsmouth St. leaves on the left.) Continuing on the Blue Trail, it leaves Frost Rd. on the right and eventually skirts the east side of the beaver pond (environmentally sensitive - no unleashed dogs, please) back to Curtisville Rd. In season, look for a variety of wildflowers, enjoy the ferns along the pond's edge and seasonal wildlife in the active beaver pond.
The Pond Loop (Yellow) leaves Curtisville Rd. just west of the beaver pond, passing between the foundations of the Benjamin Kimball homestead and barn. The trail meanders along the edge of the pond and marsh. Turn left on Frost Rd, and then left on the Yellow/Blue Trail to make a lovely loop around the pond and marsh
Portsmouth Street Trails - easy
From the parking area at Portsmouth St., the Marsh Loop (Orange) can be reached by walking east on a paved dead-end road parallel to I-393. Pass around a large metal gate and continue walking to the marked trailhead on your left shortly after passing a small pond. Watch for great blue herons in the pond. Upon leaving the paved road and entering the woods, the Marsh Loop goes northeasterly, passing a wetland on the left with many snags. Stop and check for birds or a beaver. Following the trail further brings you to a woods road. (The road heading to the left is to the UNITIL substation site.) Turning right brings you to the junction with Frost Rd., and the Howard C. Nowell Trail to Curtisville Rd. in both directions as described above. Taking the Blue/Orange Trail to the left and then the Orange Trail to the left brings you to the power line and a path back to the parking lot.
The White Trail connects Frost Rd. with Profile Ave. crossing the power line.
Trail Manager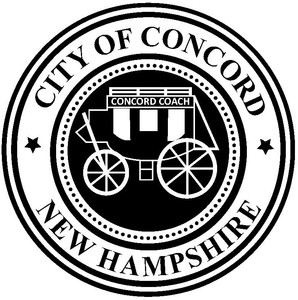 City of Concord
14 Canterbury Road
Concord, NH 03301
Phone: 603-225-8690
View website