Description
There are two overlooks near the summit: one offers a near view of the Passumpsic Valley and a distant view of the southern White Mountains, the other a near view of Bald Mountain and the northern White Mountains. From the overlooks north of the summit, there are partial views of the Green Mountains and Lake Memphremagog, with Lake Willoughby directly beneath.
North Trail: The North Trail leaves from halfway up Lake Willoughby and is the most scenic way to reach the summit. The trail climbs for 1.5 miles then comes to an intersection with the East Trail on the left, continue on straight to the summit. After another 0.4 miles, the trail reaches a number of scenic lookouts of Lake Willoughby and the surrounding mountains. From there it is another 0.3 miles to the summit, where there are more clifftop views of Willoughby and the mountains.
East (Long Pond) Trail: This trail departs from the northeast side of the mountain and is a mild, winding climb until with converges with the North Trail. Much of this section of trail (1.6 miles) follows open or existing logging roads and is located on private lands. At the intersection with the North Trail turn left for the summit, from there it is a moderate climb for another 0.7 miles to the summit. Along the way to the summit there are a number of beautiful lookouts over Willoughby and the surrounding mountains.
South Trail: This trail departs from the parking area south of the lake on VT-5A and climbs the southern side of Mount Pisgah. This is the shortest, most gradual way to the top of the mountain, so it is particularly good for families with small children. About a mile up the trail is Pulpit Rock which offers birds-eye views of Lake Willoughby. Before the summit, there is an open ledge area that stands above the cliffs and has fantastic views of the lake. At the summit, the South Trail connects to the North Trail, so hikers can continue on or turn around and head back.

Trail Manager
For more information about the trails, visit the Northwoods Stewardship Center or the Vermont Department of Forests, Parks, and Recreation online or contact:
Westmore Trails Committee
Town of Westmore
54 Hinton Hill Road
Orleans, VT 05860
Phone: (802) 525-3007
clerk@westmoreonline.org
View website

NorthWoods Stewardship Center
154 Leadership Drive/PO Box 220
East Charleston, Vermont 05833
Phone: (802) 723-6551
info@northwoodscenter.org
View website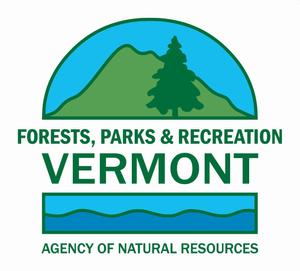 VT Dept. Forests, Parks & Recreation District 5: St. Johnsbury District
374 Emerson Falls Road
St. Johnsbury, VT 05819
Phone: (802) 751-0136
Luke.OBrien@vermont.gov
View website