Description
The Stowe Pinnacle Trail warms up on a false-flat grade for about 0.5 miles before ascending a steep staircase-like climb through a mixed hardwood forest. Halfway up the trail, there is an overlook spur with views to the west of Mount Mansfield. The trail then continues on a short distance to the Hogback Trail junction. The trail then levels out a bit and treks through a thinner forest up to a bald rock summit. Mount Mansfield looms to the northwest and Mount Hunger to the south; on clear days other Green Mountain peaks (like Camel's Hump) are visible as well.
From the summit, hikers can either turn around and descend the way they came up, or continue on the Ridge Trail to Hogback Mountain and beyond to the Skyline Trail, which connects to Mounts Hunger and Worcester.
The Pinnacle Meadow Trail begins at the gated road adjacent to the parking area and ascends the dirt road to a clearing in the shadow of the Pinnacle. The Pinnacle Meadow trail continues into the woods at the top of the clearing and connects to the Stowe Pinnacle Trail 0.5 miles below the scenic overlook.
Other Information
Primitive camping is allowed at designated areas within CC Putnam State Forest. For more information see the Vermont Department of Forests, Parks, and Recreation primitive camping webpage.
Trail Manager
For more information on the trail or C.C. Putnam State Forest, visit the Vermont State Department of Forests, Parks, and Recreation online, or contact: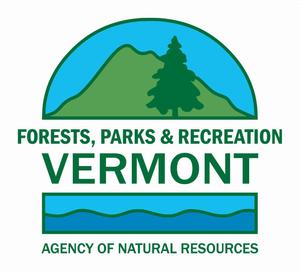 VT Dept. Forests, Parks & Recreation District 4: Barre District
5 Perry Street, Suite 20
Barre, VT 05641-4265
Phone: (802) 476-0182
Walter.Opuszynski@vermont.gov
View website