Description
The Middlesex Trail climbs to the rocky summit of Mount Hunger. Hikers can choose to make a loop to include the slightly lower White Rocks Mountain on either their ascent or descent. At the summit, the trail also connects to the Skyline Trail (to explore the Worcester Range's northern peaks) and the Waterbury Trail (which leads down the other side of Mount Hunger into Waterbury).
The ascent to Mount Hunger is a steady slope and near the top scrambling is required over rocky terrain. From the summit, almost every peak in the Green Mountain Range is visible including Camel's Hump, Killington and Mt. Mansfield on its northern end. Beyond this range one may catch a glimpse of Lake Champlain and the Adirondacks. Many peaks of the White Mountains are visible on the horizon to the east.
Other Information
Primitive camping is allowed at designated areas within CC Putnam State Forest. For more information see the Vermont Department of Forests, Parks, and Recreation primitive camping webpage.
Trail Manager
For more information on the trail or C.C. Putnam State Forest, visit the Vermont State Department of Forests, Parks, and Recreation online, or contact: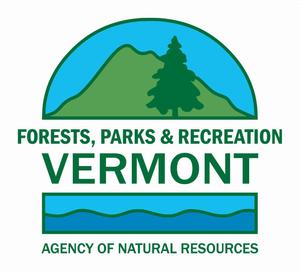 VT Dept. Forests, Parks & Recreation District 4: Barre District
5 Perry Street, Suite 20
Barre, VT 05641-4265
Phone: (802) 476-0182
Walter.Opuszynski@vermont.gov
View website