Description
One of the most beautiful and fun bike paths in the Northeast. Great for kids and families of all ages!
Access to swimming and other hiking and biking trails.
Dogs must be on-leash.
Near the Stowe Village end you can take a loop along the Quiet Path, that is a mowed trail on the conserved Mayo Farm property (bikes are not allowed here).
Trail Manager
Visit Town of Stowe online for more information or contact: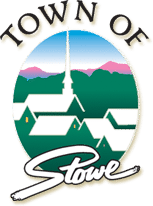 Town of Stowe
Stowe, VT 05672
Phone: (802) 253-2705
mfrazee@stowevt.gov
View website