Description
From the Chamberlain Conservation Area parking lot, access the Cheshire Rail Trail and follow it northwest for a little under half of a mile. This stretch of rail trail passes a boggy wetland section of Sip Pond where you may see flycatchers, migratory warblers or waterfowl, frogs, and turtles.
The start of the Peninsula Trail is marked by a yellow gate on the right and travels approximately 0.15 mile on crushed gravel before reaching an opening to the water. Up to this point, the 6-foot-wide trail is wheelchair and stroller accessible.
From here the trail continues on packed dirt another 0.15 mile to the tip of the peninsula, where there's a 180-degree view of Sip Pond and Mount Monadnock. (This section of footpath is not wheelchair accessible.) From the tip of the peninsula, retrace your steps to return to the parking area.
Other Information
Former landowner Craig Chamberlain had planned on building a house on the edge of this property, but when his wife passed, he decided against it. Instead, Craig thought land conservation would be a good option and a way to honor his wife, Karla. The Monadnock Conservancy purchased the property from Craig, and now welcomes the public to enjoy the trail and access the pond.
Trail Manager
For more information, visit the Monadnock Conservancy website or contact: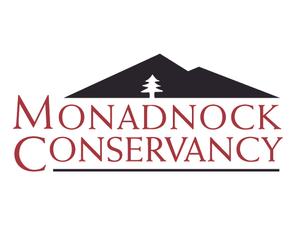 Monadnock Conservancy
15 Eagle Court 2nd Floor
PO Box 337
Keene, NH 03431
Phone: (603) 357-0600
Info@MonadnockConservancy.org
View website