Description
Tetreault Park is a network of old logging trails and footpaths. This 37-acre parcel of land abuts the 122-acre Town Forest and together they form a 4.7 mile network of trails appropriate for walking, horseback riding, nature study and birding.
Other Information
Tetreault Park was purchased from the Tetreault family around 2005 and it was largely undeveloped at the time. The Rindge Conservation Commission realized its importance in linking lands with the Town Forest and developed the current trail system in subsequent years. Applications to camp are available at the Rindge Town Office. Permits from the Rindge Fire Department are required for all campfires.
Trail Manager
The Rindge Town Forest and Tetreault Park trails are maintained by the Town of Rindge Conservation Commission.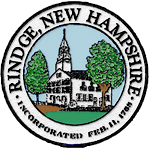 Rindge Conservation Commission
Rindge Town Office
30 Payson Hill Rd
Rindge, NH 03461
rindgeconcom@town.rindge.nh.us
View website