Description
The Missisquoi River from Enosburg Falls to Swanton is wide and sometimes slow, sometimes swift. Rapids are intermittent and range in difficulty depending on the water level, but at most water levels are Class I-II. While most of the river can be paddled all season, some rapids can be too low during midsummer conditions. Check USGS gauges online before embarking on a trip. Below Swanton, the river moves tranquilly through the forests and swamps of the Missisquoi National Wildlife Refuge, with excellent wildlife spotting opportunities.
Lake Champlain is a formidable lake. It can be placid or wavy depending on the weather, and the conditions can change very quickly. Crossing the lake is only suitable for experienced paddlers on days with safe paddling conditions. Weather information for the lake is available from NOAA at https://www.weather.gov/btv/recreation The route on the map is for visual purposed only. Paddlers should stick close to shore, cross open water quickly and plan their route depending on conditions.
In order to safely experience the Northern Forest Canoe Trail in this region, please bring the NFCT Section 4 map with you on your trip. Trail Finder is not intended to be a comprehensive resource along this trail.
Other Information
To learn more about this region and plan your trip, visit the Northern Forest Canoe Trail website. There you can:
Buy waterproof maps and a guidebook, which describe local regulations and attractions
Use the Trip Planner Map Tool to locate outfitters, guides, and other amenities
Learn about the trail and its unique history
Become a Northern Forest Canoe Trail member or volunteer
And much more!
WATER CONSUMPTION: The Mississquoi River passes through active agricultural land and Lake Champlain has had blue-green algae blooms. The NFCT recommends bringing water from known safe sources for your trip. When algae blooms are present, avoid swimming and keep dogs from drinking the water.
CAMPING RESERVATIONS: Campsites on this section are available on a first-come, first-serve basis or in some cases, by reservation. Reservations are required at Cumberland Bay State Park and the Vermont State Parks along the lake. Camping is not allowed in the Mississquoi National Wildlife Refuge.
This section of the NFCT goes through a patchwork of public and private lands. Camping and access sites along this section of trail are a result of NFCT collaboration with the partners and landowners. Please respect landowners and use only designated access points and campgrounds.
PRIVATE LAND CONSIDERATION: Many trails are comprised of both public and private land. Trail organizations work to secure landowner agreements and maintain public use through stewardship and maintenance efforts. Each campsite, trail, and access point may have a different code of conduct required by trail users. More information about specific user requirements and guidelines can be found in the resources -- website, map, or guidebook -- provided by the trail manager. As a trail user it is important to understand and uphold these codes of conduct to allow future use of these locations.
Trail Manager
Visit Northern Forest Canoe Trail online for more information or contact: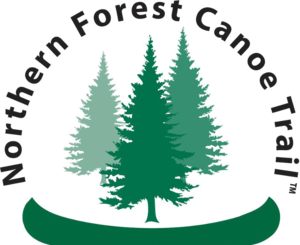 Northern Forest Canoe Trail
Noah Pollack
PO Box 565
Waitsfield, VT 05673
Phone: 802-496-2285
info@northernforestcanoetrail.org
View website