Description
The 3.7 mile long paved auto toll road winds its way up from the park entrance on Route 44A to the upper parking lot in the saddle between the south peak and the summit. The road has an elevation gain of nearly 2,300 feet. The Civilian Conservation Corps (CCC) built the mountain road over the course of six years incorporating many views and pullouts. Three picnic areas are located along the road, one with a stone picnic shelter and restrooms. From the upper parking lot, a 0.7 mile long hiking trail leads the way up an additional 344 vertical feet to the summit. Please note: the summit road on Mt. Ascutney may be closed occasionally for park events.
Excellent viewing is offered from points along the mountain road and summit trail system. The original fire tower was converted to a viewing platform and relocated providing outstanding views in all directions. Other excellent views are found at Brownsville Rock, 0.25 mile by trail northwest of the summit, and at West Peak, 0.5 mile by trail from the upper mountain road parking lot.
Note: Stay on marked hiking trails. Hiking off trails causes erosion and destroys vegetation. Trails are for foot travel only.
Mt. Ascutney State Park connects to Ascutney Trails and the Weathersfield Town Forest offering a vast array of recreation opportunities on the flanks of Mt. Ascutney. Visit the trail pages for each trail system for more details or go to the trail map tab and click "Show" next to the Connector Trails to see how the trails connect.
Summit Trails
From the upper parking lot on the Mountain Road, visitors can hike to the summit of Mt. Ascutney via the Slot (0.64 miles) or Slab (0.55 miles) Trails. These trails connect with the Windsor, Weathersfield, and Brownsville Trails. Excellent views are enjoyed from Brownsville Rock, Castle Rock, West Peak, and the observation tower.
The Slab Trail is recommended for hikers seeking the least strenuous route to the summit. It is marked with yellow diamond blazes. Although this is the easiest route to the top, sturdy shoes and water are still necessary, as hikers will gain nearly 350 feet in elevation on this short trail. If you follow this route to the summit, return the same way.
Observation Tower: The 24.5 foot tower provides hikers with a panoramic view of the surrounding countryside. It is located near the summit on the Windsor and Brownsville Trails just north of the intersection with the Weathersfield Trail. This tower was constructed from sections of the original Mt. Ascutney fire tower which was used for fire surveillance until 1952.
Base to Summit Trails
Four trails totaling approximately 12 miles in length start at the base of Mt. Ascutney and ascend to its summit. Three of these trails are maintained under a cooperative agreement with the Ascutney Trails Association (ATA). The three trails that start outside of the campground area all have trailhead parking lots that are plowed during the winter.
Futures Trail (4.6 miles one way): The Futures Trail starts alongside campsite #22 in the Mt. Ascutney State Park campground (day use fee required). Total distance to the summit is 4.6 miles (at 4.1 miles the Futures Trail connects to the Windsor Trail). Highlights of this trail include Bare Rock Vista (1.0 mile) and the Steam Donkey (3.5 miles), a steam-powered machine used for cable logging in the early 1900s. Several sections of this trail can also be accessed by parking areas located along the Mt. Ascutney Mountain Road. Parking is available during the park operating season.
Weathersfield Trail (2.9 miles one way): The trailhead parking (maintained all year) is located off Route 131 in the town of Weathersfield. From the Mt. Ascutney State Park office, go 2.3 miles south on Route 44A and Route 5 to intersection with Route 131. Turn west on Route 131 and go 3.5 miles to intersection with Cascade Falls Road, turn north on Cascade Falls Road, follow signs to trail head. Highlights of this trail include Little Cascade Falls (0.4 miles), Gus' Lookout (2.3 miles) and West Peak Vista (2.5 miles).
Cascade Falls: There is no direct trail access to the falls. The falls are primarily surface flow; water flow is minimal unless there is significant rain. If you decide to go to the falls, use extreme caution; wet rock surfaces can be slippery and dangerous. The area becomes extremely slippery and icy in the winter.
Brownsville Trail (3.2 miles one way): The trailhead parking (maintained all year) is located off Route 44 in Windsor. From the Mt. Ascutney State Park office, go 1.8 miles north on Route 44A to junction with Route 44. Turn west on Route 44 and travel 1.0 miles to trailhead on left. Trail highlights include the Norcross Quarry (1.1 miles) with excellent views and a look at an early 1900s granite quarry, Quarry Top Lookout (1.2 miles), Knee Lookout (2.0 miles), North Peak Lookout (2.4 miles), and Brownsville Rock (3.0 miles).
Windsor Trail (2.7 miles one way): The trailhead parking (maintained all year) is located off Route 44A in the town of Windsor, 1.6 miles north of the park entrance on the left. Trail highlights include Gerry's Falls (0.8 miles), Castle Rock (2.4 miles), and Brownsville Rock (2.5 miles).
MOUNTAIN BIKE TRAILS
Swoops & Loops is a mountain bike trail of easy to moderate difficulty that loops approximately 3.5 miles through Mt. Ascutney State Park. The trail starts opposite the entrance to Mt. Ascutney State Park campground and follows 1.0 mile of single track before connecting to a series of logging roads. The trail crosses Route 44A and follows the park road back through the campground to the park entrance. Average ride time for the entire trail is 45 minutes to 1 hour.
Parking is available at a turn-out on Route 44A opposite the Mt. Ascutney State Park campground entrance. No fee is charged to ride this trail through the state park.
Guidelines - The Swoops & Loops Trail is open to mountain biking from late spring to mid-autumn.
This trail is not open to fat bikes or mountain bikes during the winter.
MULTI-USE TRAILS
Norcross Trail (5.7 miles) - Newly opened in 2021, the Norcross Trail, which is open to bikers, hikers and runners, connects the Ascutney Outdoor Center to Ascutney State Park. Hikers can access the trail from either end or from the Brownsville or Windsor trails. Bikers are asked to access the trail only from either end. The trail has 3 wooden bridges crossing beautiful mountain streams, and provides bike access to the Norcross Quarry as well as loop opportunities with the Windsor and Brownsville trails.
Other Information
Park is open for day use: 10:00 AM - 9:00 PM or official sunset. Campground and Mountain Road open late May until mid-October.
Mt. Ascutney State Park
1826 Back Mountain Road
Windsor, Vermont 05089 Park Phone: 802-674-2060
If hiking in the fall, be aware of hunting seasons and if appropriate, wear hunter orange.
About the Park: Mt. Ascutney State Park offers a wide variety of recreational activities for all levels of outdoor enthusiasts. The park includes a campground, picnic areas, scenic auto toll road, observation tower, hang glider launch sites, historic sites and an extensive hiking trail system. User fees are charges for activities in the park. The peak stands at an elevation of 3,144 feet above sea level and is surrounded by more than 3,000 acres of state park land.
Park development was carried out by the Civilian Conservation Corps (CCC), a depression-era public works program aimed at putting young men to work. CCC Company No. 129, which was stationed at the park from 1933 to 1938, constructed the northern campground, ranger's house, auto road, picnic areas, shelter, fire tower, and summit hiking trails. Ascutney granite was used for all of the CCC's stonework.
The park has 39 wooded tent/trailer sites and 10 lean-to sites that are arranged within two camp loops. Each loop has a restroom providing modern plumbing and hot showers ($). There is a sanitary dump station for RVs, but no hookups.
Trail Manager
Visit VT Department of Forests, Parks & Recreation online for more information and a printable map or contact: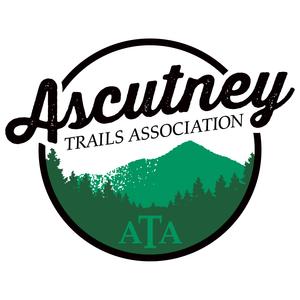 Ascutney Trails Association
PO Box 246
Brownsville, VT 05037
Info@ascutneytrails.com
View website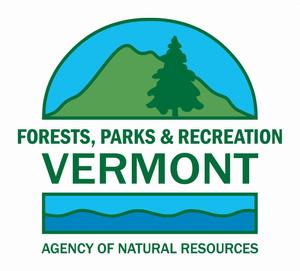 VT Dept. Forests, Parks & Recreation Region 1: Springfield Region
100 Mineral Street, Suite 304
Springfield, VT 05156-3168
Phone: (802) 522-0780
rebecca.roy@vermont.gov
View website