Description
The Mill Brook Trail is a hiking oriented section of the network with sometimes steep, rocky, and wet parts. From VT-17 at the east end of the trail, the trail winds up through the woods and across streams to Marble Hill Rd. It then connects to the many trails in Chase Brook Town Forest and German Flats Rd by way of Harris Hill Rd. North of German Flats Road, the Mill Brook Trail is co-located with the Catamount Trail for approximately 1 mile, at which point non-winter users must turn around. Skiers and snowshoers may continue on the Catamount Trail past the Mad River Barn and across Rt. 17 to Phen Basin and beyond.
Other Information

This trail is part of the Mad River Valley Trails Collaborative.
The Collaborative is a watershed-wide network of lands and trails created through a partnership of local organizations, generous property owners, towns, the State of Vermont, the US Forest Service, and many volunteers. These trails reflect the Mad River Valley's love of the outdoors and commitment to stewardship of land and recreational opportunities for current and future generations. Enjoy and help us care for this place. Click here to learn more and support recreation in the Mad River Valley.
Trail Manager
Visit Mad River Path Association online for more information or contact: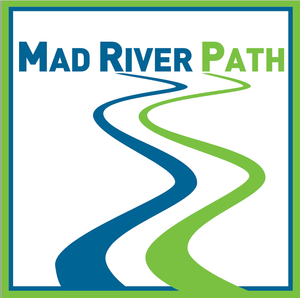 Mad River Path Association
PO Box 683
Waitsfield, VT 05673
Phone: (802) 496-7284
info@madriverpath.org
View website