Description
The Hazen Trail provides a 2-mile point-to-point or 4-mile out-and-back walk along a forested ridge that follows the Connecticut River between Norwich and Wilder. The trail has some ups and downs but mostly follows a wooded ridge with some good views above the Connecticut River. Near the south (Wilder) end, the trail passes along the edge of a couple of fields and passes under a power line a few times. A few hundred yards from the Wilder Trailhead, the Backwater Trail provides a short, 0.3-mile walk down to river level with a view upstream above the Wilder Dam.
The Hazen Trail proceeds north from the junction climbing up to a ridge along the river, crossing under power lines a few times and passing the Montshire Museum's "Pluto" marker. (At 3.6 billion miles from the sun, Pluto is the last stop on the Planet Walk that begins at the Montshire Museum. Note: Except for the Hazen Trail which is partly located on Montshire's property, Montshire Museum admission is required for use of their indoor and outdoor exhibits, including trails. No Dogs are allowed on Montshire Trails).
Continuing along the Hazen Trail, at the "Neptune" marker, the trail leaves the power lines. Although it remains mostly in the woods, the trail skirts a field or two in the Brookside Farm conservation area before reaching "Uranus."

At about 1.2 miles, the Hazen Trail intersects with a portion of the Planet Walk path leading to the Montshire Museum (fee for use area, admission sticker required to access Montshire Museum's outdoor exhibits and trails). Stay straight ahead for the Hazen Trail and continue for approximately 0.8 miles to the Montshire Road trailhead/parking area.

Other Information
Kiosks located at both the Wilder and Norwich ends and trail signs on the Montshire property provide information about the trail. The trail is well marked with signs and distances noted at most intersections; blue flagging currently marks the north end of the trail which was rerouted in partnership between Norwich Trails Committee and the Upper Valley Trails Alliance in 2013 (special thanks to community volunteers for their help, including the Green Mountain Club's O-Section and 2013 Upper Valley High School Trail Corps). Red blazes currently indicate the southern portion of the Hazen Trail.
Hazen Trail is open to leashed dogs.
If you are a Museum member, or you pay their daily admission fee, you may park in the Museum's parking lot and explore their full Ridge Trail loop and other Museum trails; if you do so, check in at the admissions desk. Montshire Museum trails are open from 10 a.m. to 5 p.m. Note that the Montshire Museum does not allow pets, except for service dogs, on its property.
Approximately half of the Hazen Trail is conserved by the Upper Valley Land Trust.
Trail Manager
Visit the following organizations for more information, contact:

Upper Valley Land Trust
19 Buck Road
Hanover, NH 03755
Phone: (603) 643-6626
jason.berard@uvlt.org
View website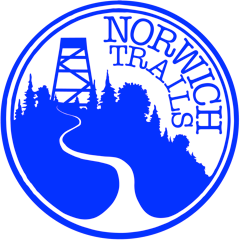 Norwich Trails Committee
1396 New Boston Road
Norwich, VT 05055
Phone: (802) 649-1048
Nick.Krembs@gmail.com

Hartford Conservation Commission
171 Bridge Street
White River Junction, VT 05001
Phone: (802) 295-3075
mosborn@hartford-vt.org
View website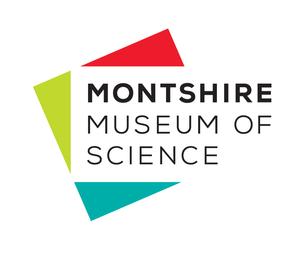 Montshire Museum of Science
1 Montshire Road
Norwich, VT 05055
Phone: (802) 649-2200
info@montshire.org
View website