Description
The Hanover Conservancy acquired Greensboro Ridge Natural Area in 2008 in partnership with the Town of Hanover and its Trails Committee. The 112-acre property offers a breathtaking landscape as it climbs up the ridge and connects with the Appalachian Trail near Velvet Rocks. Within ten minutes of walking on this trail you will enjoy varied terrain including soft grass paths, wooded trails, and some more challenging footwork as the trail heads over bedrock outcroppings. Proper footwear to prevent slipping is recommended.
Some features of this property that visitors will remember include clearings with various fern species, woodland streams, and notable rock outcroppings, and glacial erratics.
Mountain Biking is allowed on the Silent Brook Portion of the trail only.
Trail Manager
Visit Hanover Conservancy online for more information and a printable map or contact:

Hanover Trails Committee
41 South Main Street
PO Box 483
Hanover, NH 03755
Phone: (603) 643-0742
hanovertrails@gmail.com
View website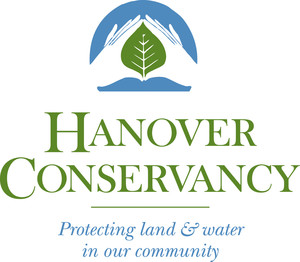 Hanover Conservancy
71 Lyme Road
Hanover, NH 03755
Phone: (603) 643-3433
info@hanoverconservancy.org
View website