Description
Gore Mountain Trail: This trail provides an excellent remote backcountry experience, but can be wet in some places so plan accordingly. Originally constructed around 1912 to service a forest fire lookout station (now defunct), the Gore Mountain Trail was re-established in 2000 and is now part of the Kingdom Heritage Trail system. Evidence of the old telegraph line (wire, poles, insulators) is still evident in places. From VT-114, the trail follows an old logging road up a moderate climb and eventually reaches a series of abandoned beaver ponds and wet meadows. The trail skirts the edge of the openings, crosses a stream and soon reaches Gore Junction. The trail to Middle Mountain Trail goes to the right. Continuing toward the Gore Mountain summit, the trail winds through the woods, crosses a large stream (use caution in the winter), and eventually reaches a large logging road. From there, the trail climbs to a short lookout spur where views are available to the west. After crossing a second log road, the slope increases markedly. As the trail approaches the summit, it winds over granite bedrock on the shoulder of the mountain. From the summit, there are limited views of the Nulhegan Basin to the south.
Gore Mountain East Trail: The trail begins at the Lewis Pond Overlook on the Silvio O. Conte National Fish and Wildlife Refuge and travels northwest to the historic Gore Mountain fire wardens cabin. From the Lewis Pond Overlook parking area, the path follows a section of woods road that is used in winter by snowmobiles for a short distance before entering the woods on the right. Nearby, a forest opening offers a second view in the direction of Lewis Pond. In the woods, the trail approaches a boundary marker and then, taking a sidehill approach, passes through mature open forest. Climbing steeply in sections, the trail enters the upper elevation softwood forest and crosses areas of wet, open bedrock where occasional views are available to the south and east. Passing over a low knoll, the trail enters a blowdown area and soon emerges at the summit. The trail is 2.3 miles from the overlook to the fire wardens cabin.
Trail Manager
Gore Mountain is part of the Kingdom Heritage Trail system. For more information about the trail contact: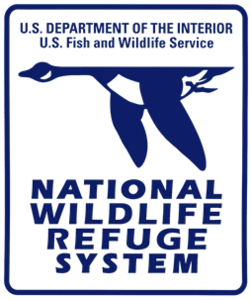 US Fish & Wildlife Service - Silvio O. Conte NWR
Refuge Manager
5396 Route 105
Brunswick, VT 05905
Phone: (802) 962-5240 x 112
View website

NorthWoods Stewardship Center
154 Leadership Drive/PO Box 220
East Charleston, Vermont 05833
Phone: (802) 723-6551
info@northwoodscenter.org
View website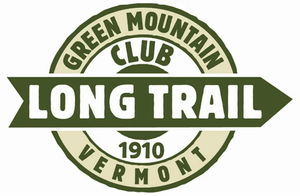 Green Mountain Club
4711 Waterbury-Stowe Rd.
Waterbury Center, VT 05677
Phone: (802) 244-7037
gmc@greenmountainclub.org
View website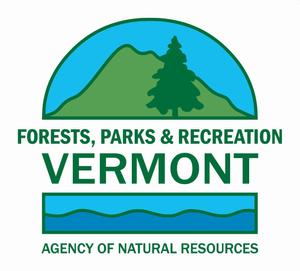 VT Dept. Forests, Parks & Recreation District 5: St. Johnsbury District
374 Emerson Falls Road
St. Johnsbury, VT 05819
Phone: (802) 751-0136
Luke.OBrien@vermont.gov
View website