Description
The Franklin Falls Dam mountain bike trails offer a network of multi-use trails maintained by the New England Mountain Bike Association (NEMBA). The area has unusually few rocks for New England, leading to relatively smooth riding. These trails tend to be less muddy than others in the area, often making them rideable earlier in the spring than other trails. Be sure to check out the Mighty Chicken trail, which runs down a natural half-pipe.
The trails are open year-round. Users should use caution in winter months. Some trails are being groomed for fat bike use.
The US Army Corps of Engineers posts site conditions and closures on their Facebook page.
Other Information
The Franklin Falls Dam Mountain Bike Trails are located within the 3,900 acre Franklin Falls Dam flood risk management area managed by the US Army Corps of Engineers. Numerous activities such as boating, fishing, snowmobiling, and hiking are permitted within the area. Be aware that during hunting season, deer, pheasant, and small game hunting is permitted. Numerous other access points into this area exist along the Pemigewasset river. Only day use is permitted; overnight camping is not allowed. Pets must remain leashed.
Trail Manager
Please visit the Army Corps of Engineers website for more information and a printable map of of this trail system.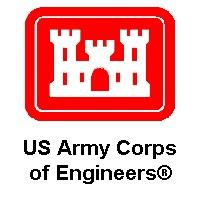 US Army Corps of Engineers - Franklin Office
46 Granite Street
Franklin, NH 03235
Phone: 603-934-2116