Description
The Eurich Pond system features intermediate to expert level single track trails that can be enjoyed in a variety of loops. Users can also connect through to the Howe Block trails, Kingsbury Greenway, or Chase Brook Town Forest. Intermediate riders should start with Swell Hill and progress to Ridgie. Experts will enjoy the challenge of Pusherman, High Plum, and Plum Line.
Parts of this network are near homes and business. Be aware and respectful in these areas.
For specific trail descriptions, go to the Mad River Riders or check Trailforks.
Other Information
Mad River Riders Trail Rules
Always ride, ski, run and walk in control. Bikers yield to all pedestrian users. Skiers yield to hikers and snowshoers. Climbing traffic has the right of way. Please stop in a safe visible spot off the trail.
Stay off trails when the ground is soft, especially in winter and spring. Avoid leaving deep footprints and ruts. Help with maintenance. Build or change only with permission and planning with the Riders' trail crew.
Respect landowners, neighbors, and other visitors. Trail use is dependent on positive landowner relationships and respectful sharing.
Park in legal areas.
Due to livestock, food production, user safety and water/habitat quality concerns, please keep pets leashed under control at all times and clean up after them.
Leave no trace. Pack it in, pack it out. No camping or fires, unless otherwise permitted by the landowner.
Remember to share gracefully, smile widely and appreciate often.

This trail is part of the Mad River Valley Trails Collaborative.
The Collaborative is a watershed-wide network of lands and trails created through a partnership of local organizations, generous property owners, towns, the State of Vermont, the US Forest Service, and many volunteers. These trails reflect the Mad River Valley's love of the outdoors and commitment to stewardship of land and recreational opportunities for current and future generations. Enjoy and help us care for this place. Click here to learn more and support recreation in the Mad River Valley.
Trail Manager
The Mad River Riders, a founding chapter of the Vermont Mountain Bike Association (VMBA), maintain a 58+ mile network of multi-use trails throughout the Mad River Valley. Our trails are open to the public and free to use for biking, hiking, walking, running, skiing, and snowshoeing. We have something for everyone, from beginner friendly Tootsie Roll at Blueberry Lake, to the flow of Evolution, to the classic lines of Clinic and Cyclone, to the rocky challenge of Chain Gang.
Help us build more trails and maintain this awesome network; consider becoming a member or donating to the Trail Fund. Visit our website to learn more about our trails, events, rides, work days, and new projects.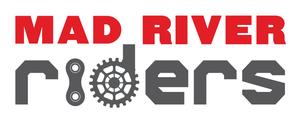 Mad River Riders - Vermont Mountain Bike Association
1007 Rolston Rd
Waitsfield, VT 05673
Phone: 802-917-1467
hello@madriverriders.com
View website