Description
Elm Brook Park offers picnic areas, baseball fields, bathrooms, public swimming and several paved and gravel paths to explore in the immediate facility. Beyond the park, a snowmobile trail, open to bikes and hikers in the summer, extends for 20 miles.
Walkers and bikers may explore the trails which pass over the flood control structure in the park and rejoin the park paths and roads. The gentle slope and prepared surfaces of these trails make Elm Brook Park a great place to go biking with the whole family.
For those seeking more adventure, the multi-use trails along Hopkinton Lake access two more flood control structures east and west of the park and take bikers and walkers through mixed forest and field, all included in the Army Corps of Engineers Hopkinton-Everett Lakes Project. On the west side, the trail follows the Contoocook River before ending in Henniker and on the east side, the trail links to the Hopkinton-Everett multi-use trail system. These trails are not well-maintained, and may be impassable in sections. Motorized vehicles should be anticipated and hunters may be present outside of Elm Brook Park.
Other Information
This is a multi-use trail system. Please be considerate of other users and know that you may encounter hikers, bikes, ATVs, and horses at any point.
The Hopkinton-Everett Reservoir is a 10,000 acre project administered by the Army Corps of Engineers. It involves multiple large flood control structures and covers a drainage that includes Choate Brook and the Contoocook and Piscataqoug Rivers. Much of the land is open to hunting and fishing. There are two developed recreation areas on the project: Elm Brook Park and Clough State Park.
Trail Manager
Please visit the Army Corps of Engineers website for more information and a printable map of of this trail system.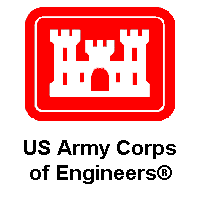 US Army Corps of Engineers - Peterborough Office
Edward MacDowell Lake
75 Wilder Street
Peterborough, NH 03458
Phone: (603) 924-3431
View website