Description
This expansive network of multi-use trails begins at the parking area off Winslow and Ray Roads in Dunbarton, NH. Six distinct loops wind outwards towards Stark Pond and Everett Lake, passing over hills and crossing streams and rivers at several points. In addition to the 24 miles of cut trail, numerous dirt and woods roads offer trail users plenty of territory to explore.
Stark Pond Loop: from the parking lot, this 3-mile loop travels northeast around the far side of Stark Pond before turning and looping back southwest and returning to the parking lot.
Sugar Hill Loop: from the parking lot, this 4.25-mile loop travels northwest to cross Choate Brook and then intersects with the snowmobile/multi-use trail extending from Hopkinton Lake. See Elm Brook Park and Hopkinton Lake Recreation Trails posting for more information.
Bob Thomas Trail: this 3.6-mile loop runs through the heart of the trail system connecting to Bassett Mill, Sugar Hill and Hang Glider Hill.
Hang Glider Hill Trail: this 2.8-mile connector trail runs from the southern end of Stark Pond Loop near the parking lot to Bassett Mill Loop in the west.
Bassett Mill Loop: this 4-mile loop connects Sewell-Hoyt Road and Sugar Hill Loop in the north to the River Loop Trail in the southeast.
River Loop: this 5.2-mile loop extends west along the Piscataquog River before crossing the river and looping south and then back east and crossing again to rejoin Bassett Mill Loop.
Other Information
Trail conditions change often due to weather or maintenance schedules. Before you head out, click here for up-to-date conditions and closure information.
This is a multi-use trail system. Please be considerate of other users and know that you may encounter hikers, bikes, ATVs, and horses at any point.
The Hopkinton-Everett Reservoir is a 10,000 acre project administered by the US Army Corps of Engineers. It involves multiple, large flood control structures and covers a drainage that includes Choate Brook and the Contoocook and Piscataqoug Rivers. Much of the land is open to hunting and fishing. There are two developed recreation areas on the project: Elm Brook Park and Clough State Park.
Trail Manager
Please visit the Army Corps of Engineers website for more information and a printable map of of this trail system.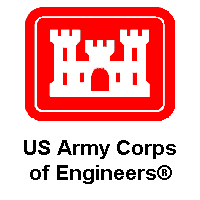 US Army Corps of Engineers - Peterborough Office
Edward MacDowell Lake
75 Wilder Street
Peterborough, NH 03458
Phone: (603) 924-3431
View website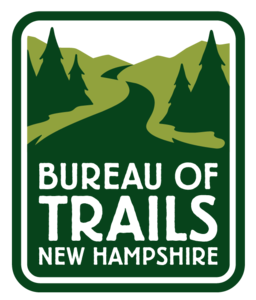 NH Bureau of Trails
172 Pembroke Road
Concord, NH 03301
Phone: (603) 271-3254
nhtrails@dncr.nh.gov
View website