Description
Echo Lake State Park and Cathedral Ledge State Park, located adjacent to each other in the heart of the Mount Washington Valley, offer a wide range of trail experiences, terrain, and scenic vistas. From the main entrance at Echo Lake, visitors will find gentle lakeside trails, beginner to advanced mountain bike trails, and scenic hiking trails that access Cathedral and Whitehorse Ledges above.
Echo Lake is also a popular swimming and picnic spot, with views of the ledges overhead. Visitors can also drive to the top of Cathedral Ledge via Cathedral Ledge road where sweeping views of the White Mountains await.
Other Information
Reservations: Echo Lake State Park visitors can make a reservation up to 30 days prior to arrival, as parking is limited (especially on nice weekends and holidays). Walk-in spaces are available for visitors on a first-come, first-served basis.
Fees - Echo Lake State Park: Admission is $4 for adults; $2 for children ages 6-11; children ages 5 and under and NH residents age 65 and over are admitted free. Season passes are available. When park is unstaffed during the season, please use Iron Ranger (self-serve paystation).
Fees - Cathedral Ledge State Park: No admission fee required, but please consider making a donation to support the Park at any of the three kiosks along Cathedral Ledge Road.
Hours: Echo Lake: 9am - 6pm daily (Gate closes at 6pm)
Trail Manager
For more information, visit the Echo Lake State Park and Cathedral Ledge State Park websites, or contact: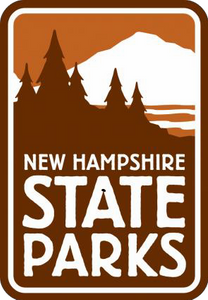 New Hampshire State Parks
New Hampshire State Parks
172 Pembroke Road
Concord, NH 03301
Phone: (603) 271-3556
nhparks@dncr.nh.gov
View website