Description
D Acres of New Hampshire is a not-for-profit Permaculture Farm and Educational Homestead located in Dorchester, NH. The Mission of the organization is to function as an educational center that researches, applies and teaches skills of sustainable living and small-scale organic farming. The D Acres trail system has trails ranging from easy to advanced and connects to the much larger Green Woodlands trail system.
Trails are open for mountain biking from June 1st to November 5th.
Trail Design & Construction: The machine-built single-track trails at D Acres and Green Woodlands are designed and built by avid mountain bikers with love of the sport. Most of the double-track trails are part of the Green Woodlands cross-country ski network and were designed by John Morton of Morton Trails, who designs trails throughout the world.
Maps: There are 24" by 36" map kiosks at most intersections. Digital maps are available on the Trailforks app., the Trail Finder online trails portal, and a downloadable geo-referenced PDFs compatible with apps like Avenza or for large scale printing are available on this website. There are also brochures with maps located in most parking areas.
Please, NO MOTORIZED VEHICLES on the trails.
Cross-Country Skiing: At this time, there is no groomed ski trail connecting D Acres to the cross-country ski trails at Green Woodlands. D Acres is a short 3.1 mile drive from the Green Woodlands parking lot at 1756 NH Route 118, where skiers can access groomed ski trails.
Important Notices:
Mountain biking, skiing, and entering the property is at your own risk.
By entering D Acres and Green Woodlands property, you accept the hazards and dangers of injury incident thereto, including negligence and carelessness on the part of others. Marked and unmarked dangers, such as rocks, roots, fallen trees, mud, sharp turns, bridges without railings, wildlife, dogs, horses, farm equipment, farm animals, and other hazards exist. Falls and collisions are a part of mountain biking and cross-country skiing, and injuries may result.
We do not have trail guards or monitors and we do not perform an end of day sweep of the trails. In other words, the trails are in a wilderness area and we all have to be responsible for ourselves.
Note: there is almost no cell service on the property.
Other Information
Food: D Acres offers Sunday breakfast from 7:30-1:00 PM, year-round and Saturday breakfast 7:30-11:00 AM, June-October. They serve eggs prepared how you like them, with complimentary Cafe Mt Alto coffee & D Acres herbal tea.
They also offer Saturday Night Dinners from 6:30-Onwards, year-round -- Informal fine dining farm-to-table experience. Dinner is open to the public with reservations - preferred 24 hours advance notification. Let D Acres know of any dietary restrictions. Dinner is $15. Dessert is $3. Half price for kids under 10 years of age. The menu typically consists of appetizers, soup or salad and main course (D Acres Pork, rice & beans, vegetables).
Food, snacks, ice cream and seasonal produce are available in the farm store year-round.
Camping: Tent platforms and field camping are available.
Lodging: Private rooms and floor space in the yoga room are available in the D Acres Hostel.
Trail Manager
For more information visit the D Acres or Green Woodlands websites or contact: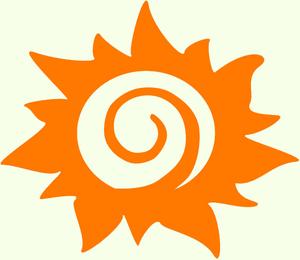 D Acres of New Hampshire
218 Streeter Woods Road
Dorchester, NH 03266
Phone: (603) 786-2366
info@dacres.org
View website