Description
Along the shore of Everett Lake, Clough State Park provides access to lakeside recreation activities and an easy parkway for walking and biking. The Park Road is an accessible 0.9 mile parkway along Everett Lake that provides access to the beach, day use picnic areas, playing fields, and a boat launch. The Park Road has an asphalt surface and is 10 feet wide.
Other Information
Fees: Adults (12 and older): $4, Children (6-11): $2, NH residents 65 and over: Free
Season Passes are available. When park is unstaffed during the season, please pay using the Iron Ranger (self-serve pay station).
The Park is always open for recreation, although the gate may be closed to vehicular traffic. The off-season poses unique risks inherent when participating in outdoor recreational activities. Recreationists should possess the necessary knowledge, skill, and equipment to ensure their own safety. Users assume all risk while recreating in State Park lands.
Reservations: Visitors can make a reservation online before arriving at the park as parking is limited (especially on nice weekends and holidays). Walk-in spaces are available for visitors on a first come/first-serve basis. Reservations can be made up to 30 days prior to arrival.
Hours: Weekends Only, 9am-6pm. Season ends mid-September.
Trail Manager
For more information, visit the New Hampshire State Parks website, or contact: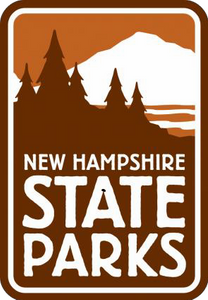 New Hampshire State Parks
New Hampshire State Parks
172 Pembroke Road
Concord, NH 03301
Phone: (603) 271-3556
nhparks@dncr.nh.gov
View website