Description
The trail enters the Breadloaf Wilderness at 0.5 miles where there is a trail register. The trail climbs easily and coincides with the Norske cross-country ski trail from the trailhead until a junction at 0.7 miles, at which point the Burnt Hill Trail turns left (the Norske Trail continues straight ahead). At the left turn, the trail follows an old logging road for 1.0 miles, and then bears left off the old logging road at 1.7 miles from the trailhead. The Burnt Hill Trail ascends steadily from here to the Long Trail, which it meets at 2.2 miles. At the Long Trail it is 2.5 miles to Middlebury Gap to the south, and 0.6 miles to Boyce Shelter to the north.
Please practice Leave No Trace ethics, such as carry out what you carry in. Trail blazing, maintenance, and signage will be minimal in Wilderness Areas.
No horses, mountain bikes, or motorized vehicles.
Trail Manager
For additional information, visit the Green Mountain Club website, or contact: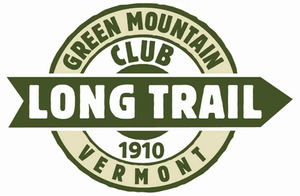 Green Mountain Club
4711 Waterbury-Stowe Rd.
Waterbury Center, VT 05677
Phone: (802) 244-7037
gmc@greenmountainclub.org
View website