Description
These two fantastic birding trails both lead to a wetland.
The trails were created in memory of Harold Sonnichsen by his children.
John Morton of Morton Trails designed the trails. The builders were Ed Paige and Richie Harris of Paige Excavating; John and Harrison Renfrew and Steve Lackie of Renfrew Buildling; Chuck Hillner or Check's Custom Wood Signs; and Shane and Dusty Harris of Vermont Wholesale Granite. Harry Davidson and the Woodsville High School National Honor Society maintain the trails.
Other Information
Please note that geocaching in not allowed in any New Hampshire State Park.
Trail Manager
For more information, visit the Bedell Bridge State Historic Site website or contact: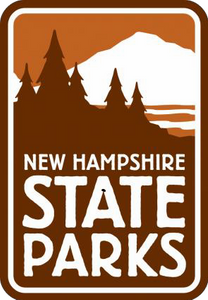 New Hampshire State Parks
New Hampshire State Parks
172 Pembroke Road
Concord, NH 03301
Phone: (603) 271-3556
nhparks@dncr.nh.gov
View website