Description
The Ammonoosuc Rail Trail is 20 miles long and goes between Woodsville and Littleton. The Ammonoosuc River provides a gorgeous backdrop to the trail. In Bath, the trail passes by the magnificent 345 foot covered bridge that was built in 1832. The Lisbon Depot is another must-see along the trail. The trail starts at Central Street in Woodsville and ends at Industrial Park Road in Littleton.
The Ammonoosuc Rail Trail is open to ATVs and snowmobiles. The trail is made up mostly of dirt and gravel; however, it is rough in places, making for difficult mountain biking in some segments. ATVs and snowmobiles can find fuel in both Woodsville and Lisbon.
Other Information
Trail conditions change often due to weather or maintenance schedules. Before you head out, click here for up-to-date conditions and closure information.
Trail Manager
For more information about the trail, check out New Hampshire's Recreational Rail Trails online, or contact: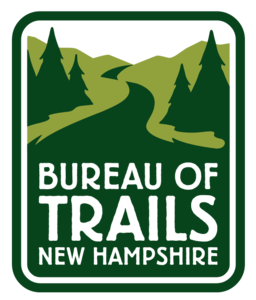 NH Bureau of Trails
172 Pembroke Road
Concord, NH 03301
Phone: (603) 271-3254
nhtrails@dncr.nh.gov
View website