Description
Two main features attract visitors to Woodford State Park's 400 acres – the solitude provided by the forest and the waters of Adams Reservoir. The campground is surrounded by a higher elevation (2,000 feet) forest of beech, maple, yellow birch, spruce, and fir. The sense of solitude is further enhanced by the adjacent Green Mountain National Forest including the George D. Aiken Wilderness Area.
The Atwood Trail is an easy 0.5-mile loop that begins in the day-use parking area and follows along a portion of the shoreline.
The Woodford Trail is a 2.1-mile easy to moderate trail that circumnavigates the reservoir and campground, through the forest on the eastern side of the park, and closer to the shoreline along the west. There is ample opportunity for wildlife viewing.
Other Information
Winter parking is on the north side of Route 9 across from the main park entrance. Snowshoers and skiers can walk along the road or use trails that go from the parking area through the woods to the road. You will have to take skis and snowshoes off to cross Route 9. Do not block gates.
Trail Manager
For more information on the park and the trails, visit Vermont State Parks online, or contact: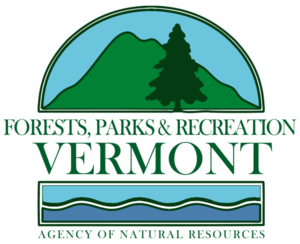 VT Dept. Forests, Parks & Recreation Region 2: Rutland Region
271 North Main Street, Suite 215
Rutland, VT 05701-2423
Phone: (802) 786-0060
View website