Description
Willoughby State Forest offers a network of 7.4 miles of groomed cross country ski trails and an additional 5.2 miles of backcountry skin tracks and gladed ski runs.
The nordic trails utilize the CCC and Bartlett Mountain Roads (closed to car traffic in winter) along with connecting ski trails. The trails are generally intermediate with a few sections that are easy and one downhill rated as advanced. The trails are groomed roughly twice a week from mid-December through mid-March. For information about grooming, visit the Northwoods Stewardship Center website.
Snowshoers can use the groomed ski trails to access the hiking trail up Mt. Hor as well as trails around Bartlett Mountain. Please walk on the side of the trail and avoid walking on the ski tracks.
The backcountry skin tracks ascend toward glades on both Mt. Hor and Bartlett Mountain. The backcountry ski terrain has been established through a partnership between the Northeast Kingdom Backcountry Alliance and the Vermont Department of Forests, Parks and Recreation. Although the vegetation in these areas is managed for skiing, it is steep backcountry terrain and skiers should be aware of hazards. Skiers should use designated skin tracks to ascend and should not walk on skin tracks. Unauthorized cutting is prohibited.
Other Information
Important Reminders:
Be courteous to other visitors
Maintain control of your speed and direction at all times
Do not stop where you obstruct a trail or are not visible to others
Obey all signs and posted warnings
Dogs must be on leash per Westmore town ordinance. Please clean up after your dog.
There is no ski patrol sweep of the trails. Conditions can change abruptly. If you are injured or encounter an injured skier, note your location and call 911. Note that there is limited cell service so you may need to move to find service.
Trail Manager
For more information about the trails, visit the Vermont Department of Forests, Parks, and Recreation or Northwoods Stewardship Center online or contact: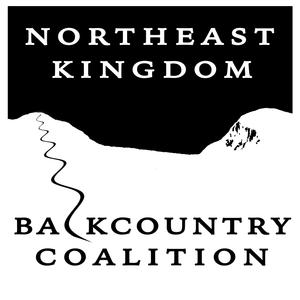 Northeast Kingdom Backcountry Coalition
NEKBCVT@gmail.com
View website

NorthWoods Stewardship Center
154 Leadership Drive/PO Box 220
East Charleston, Vermont 05833
Phone: (802) 723-6551
info@northwoodscenter.org
View website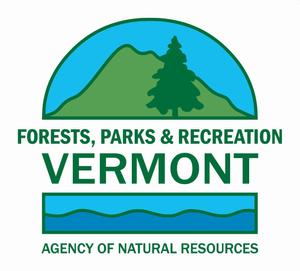 VT Dept. Forests, Parks & Recreation District 5: St. Johnsbury District
374 Emerson Falls Road
St. Johnsbury, VT 05819
Phone: (802) 751-0136
Luke.OBrien@vermont.gov
View website