Description
Victory Basin is a spectacular lowland natural area with a large diversity of plant and animal species. Covering some 28,000 acres of land, Victory Basin Wildlife Management Area (WMA) and Victory State Forest provide excellent habitat for a large number of game and non-game species. Mammals such as bear, moose, beaver, and muskrat use the many ponds and wetlands that drain into the Moose River with other species such as fisher, mink, snowshoe hare, and coyote cohabiting the area. The Victory Basin is also an excellent location for birding, with opportunities to view common species such as grouse or woodcock and less common northern species including gray jays, black-backed woodpeckers, and boreal chickadees.
Victory Basin has an extensive logging history that reached its peak in the late 1800s leaving roads and trails found there today, the remnants of this logging past. Old cellar holes and abandoned homesteads can be found throughout the basin, some near the old roads. Of special interest is the abandoned Victory Branch Railroad corridor, with a level grade that follows the western border of the basin.
The Bog Pond spur leads to a old dam and mill site at Bog Pond and makes a nice destination hike. This trail is especially favorable for birding, with a nice mix of habitats, such as alders, open water, beaver ponds, and spruce-fir forest.
A universal access trail at Damon's Crossing leads to an accessible wildlife viewing platform with views of wetlands as well as the surrounding landscape. The trail is .15 miles each way, 4+ feet wide and the surface is compacted stone with some sections of boardwalk.
Several expansive loops can be made following the Victory logging road network. Consult a map and plan accordingly.
Trail Manager
For more information about the trails, contact: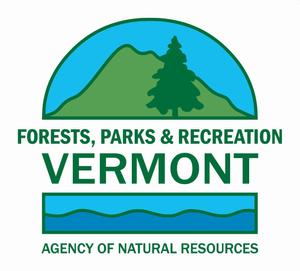 VT Dept. Forests, Parks & Recreation District 5: St. Johnsbury District
374 Emerson Falls Road
St. Johnsbury, VT 05819
Phone: (802) 751-0136
Luke.OBrien@vermont.gov
View website

VT Department of Fish & Wildlife
103 South Main St 10 South
Waterbury, VT 05671
Phone: (802) 241-3447
View website