Description
The easy to moderate Valley Lane Town Forest trails loop through many types of hardwood forests. On the Red Trail, many of the tree species have been labeled including American beech, black gum, northern red oak, white ash and witch-hazel. There are also labels for some other plants including jewelweed and polypody fern.
The Brian Quinlan Memorial Bridge, located on the Red Trail, is dedicated to Brian Quinlan, the chair of the Kingston Conservation Commission when the Valley Lane Town Forest was established. In the spring, a waterfall graces the location of this memorial.
A short spur leads to an old foundation.
Trail Manager
For more information, contact: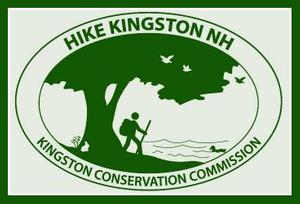 Kingston Conservation Commission
PO Box 716
Kingston, NH 03848
Phone: 603-686-9783
kingstonconcom@gmail.com