Description
BALD MOUNTAIN TRAIL
3.4 miles round trip, 3 hours. Blue blazes.
This hiking trail leads to the summit of Bald Mountain, a vertical climb of 1100 feet from the trailhead at the campground providing a moderate to difficult hike. The trail crosses Negro Brook on a wooden bridge and then ascends quickly, following the steep ravine of Negro Brook for about the first half mile. The trail then crosses the brook again at a ford (no bridge) and winds its way up the mountain through hemlocks and hardwood forests. The last ¼ mile is a steep climb over some exposed ledges. The summit is dry and more open, with oaks, white pine and hophornbeam trees. Summit elevation is 1680'. Vistas provide scenic views to the north and south.
Return by the same route.
TOWNSHEND STATE PARK
The park was constructed during the Great Depression by the Civilian Conservation Corps (CCC), a public works program aimed at putting young men to work. The park looks basically the same as it did when constructed between 1934-1938. The park includes a picnic area, 4 lean-tos and 30 tent sites and the Bald Mt Hiking Trail.
Townshend State Park sits in the middle of Townshend State Forest, which was established in 1912. Initially, the primary objective for this land was timber management with a fire tower being constructed in 1924. The fire tower was removed in 1949.
Trail Manager
Visit Vermont State Parks online for more information and a printable map or contact: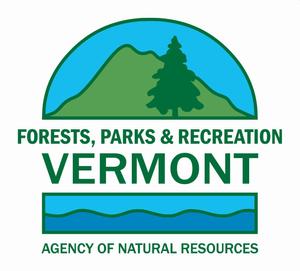 VT Dept. Forests, Parks & Recreation Region 1: Springfield Region
100 Mineral Street, Suite 304
Springfield, VT 05156-3168
Phone: (802) 522-0780
rebecca.roy@vermont.gov
View website