Description
This network of trails provides many different options of various lengths and difficulty. Refer to the trail map at the kiosks or online for additional information.
A moderate 2 mile loop around Goose Pond provides a quiet walk around a remote pond with opportunities to see waterfowl and beaver. The round trip to the summit of Little Sugarloaf, with views of Newfound Lake is also about 2 miles. A round trip hike to Big Sugarloaf is just under 4 miles, and provides views of the White Mountains from a view point 350' north of the summit.
The area is accessible in winter and there is an alternate snowshoe trail (marked) near the summit of Little Sugarloaf. The Goose Pond Snowmobile Trail is a popular trail in the winter, though most of it can be bypassed by other trails. Snowmobiles are not allowed on the lake per request of the land owner.
Note that the White Trail was relocated in 2018 so the southern end of the trail now intersects the Snowmobile Trail east of the kiosk as shown here. The kiosk maps and online map show the old location.
Other Information
Please note that geocaching in not allowed in any New Hampshire State Park.
Trail Manager
The trail network passes over private land as well as land owned by the State of New Hampshire and the Lakes Region Conservation Trust. The property is also stewarded by the Newfound Lake Region Association. For more information on this property and others managed by the Lakes Region Conservation Trust, or to become a member, please refer to the LRCT website or contact: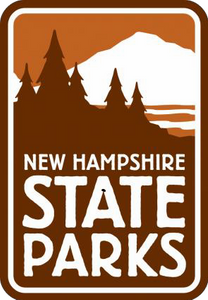 New Hampshire State Parks
New Hampshire State Parks
172 Pembroke Road
Concord, NH 03301
Phone: (603) 271-3556
nhparks@dncr.nh.gov
View website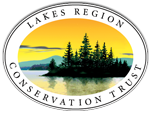 Lakes Region Conservation Trust
PO Box 766
Center Harbor, NH 03226
Phone: 603-253-3301
lrct@lrct.org
View website