Description
This picturesque 9.7-mile path stretches from Newport to Claremont along the banks of the Sugar River. Wildlife is abundant amid the secluded woodlands. Stay alert to spot deer, rabbit, beaver, raccoon, fox, wild turkey, or even an occasional moose around the next bend. The trail's surface varies from firm cinder/ballast to soft sand. Traveling west from the Newport trailhead, the first 2 miles are particularly soft.

River crossings add to the Sugar River Trail's scenic allure, and covered bridge aficionados can anticipate a special bonus: two spans that once carried trains over the Sugar River, Pier Bridge (east of Chandler Station) and Wright's Bridge (named for S.K. Wright, who sold the right-of-way to the Sugar River Railroad). Both were built by the Boston & Maine Railroad and are on the National Register of Historic Places. Unlike covered bridges on New England roadways, these are much narrower and taller, with 21 feet of vertical clearance.

Additionally, the trail has nearly a dozen other bridges, ranging from small wooden plank structures to steel truss bridges that span the Sugar River and its side streams.
Keep watch for equestrians.
Other Information
Trail conditions change often due to weather or maintenance schedules. Before you head out, click here for up-to-date conditions and closure information.
All-terrain vehicles up to 50 inches wide and weighing less than 1000 pounds as well as trail bikes are allowed. For questions regarding OHRV registrations and agent locations, OHRV laws, or OHRV Safety Education Courses, please contact the NH Fish & Game Department. Funds from registrations are used to build and maintain OHRV trails in New Hampshire.
If the trail inspires you to see more of the region, finish your day by hiking, fishing, boating, camping, or just relaxing in one of two nearby state parks. The beach at Mt. Sunapee State Park is a great place for a swim after you get off of the trail, and you can take rented kayaks and canoes for a spin on Lake Sunapee. In Washington, Pillsbury State Park offers heavily wooded hiking and mountain biking trails. Seasonal camping is available in both parks. Call for reservations, fees and hours.
Trail Manager
Visit NH Bureau of Trails or the New Hampshire State Parks online for more information and a printable map or contact: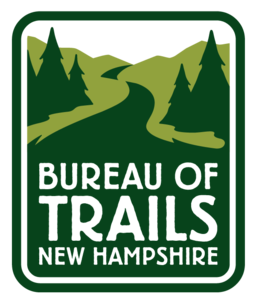 NH Bureau of Trails
172 Pembroke Road
Concord, NH 03301
Phone: (603) 271-3254
nhtrails@dncr.nh.gov
View website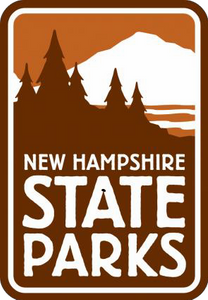 New Hampshire State Parks
New Hampshire State Parks
172 Pembroke Road
Concord, NH 03301
Phone: (603) 271-3556
nhparks@dncr.nh.gov
View website