Description
The beautiful rock formations in the Cockermouth River were created by sand and other particles in the water wearing down the bedrock along the river. The steep canyon walls, potholes and strange shapes were formed over thousands of years.
The trail to view the rock formations starts from the parking area. Take care when crossing the road. The bridge over the Cockermouth River is shortly after the road crossing. Farther along the trail, there is a historic cellar hole. The trail continues as a snowmobile trail beyond the cellar hole.
Other Information
Please note that geocaching in not allowed in any New Hampshire State Park.
Trail Manager
For more information, visit the Scuptured Rocks Natural Area website or contact: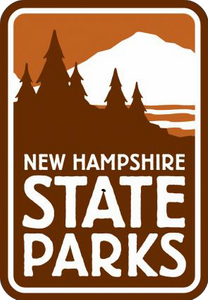 New Hampshire State Parks
New Hampshire State Parks
172 Pembroke Road
Concord, NH 03301
Phone: (603) 271-3556
nhparks@dncr.nh.gov
View website