Description
This 74-acre tract was acquired by the Town in 1988. There are vantage points that provide magnificent views over the entire Great Meadows and beyond. A platform on the edge of the Meadow with benches was installed in 2013 and is the perfect spot to enjoy the beautiful view. There are also trail guides available that allow you to take note of many of the special qualities of this property.
Buxton Brook meanders through the property, converging in the Great Meadow and joining the Middle Branch River. Historically, farmers used this area for summer pasture. The surrounding wooded hillside and open pasture complete some of New Boston's most beautiful views.
This diverse area supports numerous wildlife. Moose, least bittern, sora, heron, eagles and osprey have been sighted. The Great Meadow is also the host for migratory birds such as ducks and Canada geese in the early spring and fall.
Old oaks, large pines, and single and double stone walls add to the uniqueness of the property.
Trail Manager
The Conservation Areas require seasonal maintenance. The Commission invites New Boston residents and others to join us in this work. Please contact the Conservation Commission if you are interested.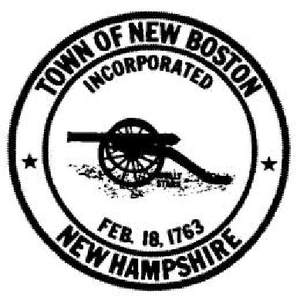 Town of New Boston
New Boston Conservation Commission
7 Meetinghouse Hill Road
New Boston, NH 03070
Phone: 603.487.2500
View website