Description
The Fremont Branch of the Rockingham Recreational Rail Trail follows a diagonal path from Windham to Fremont. The trail has segments of soft sand that can make biking difficult. Users are rewarded with scenic views of woods, wetlands, ponds, and spruce swamps.
History buffs will enjoy seeing the Windham Depot, on the trail's southern end, which dates back to 1849. It once was a busy station serving two crossing lines of the Boston & Maine Railroad; a restored B&M caboose sits just across from the depot. In Windham, travelers can also connect to the 4-mile Windham Rail Trail, which in turn connects to the Derry Rail Trail for another 3 miles of riding.
About midway along the Fremont Branch Trail, another restored depot can be visited in Sandown. Dating back to 1873, the charming wooden building houses a museum with exhibits on the railroad and the town.
Other Information
ATV Use: ATVs are allowed on the trail from NH-28 to NH-107, but are not allowed to use the trail from Fremont to Epping or from NH-28 to the Windham Depot. Snowmobiles can use the full trail.
Trail Manager
For more information about the trail, check out New Hampshire's Recreational Rail Trails online, or contact: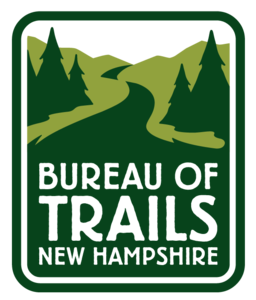 NH Bureau of Trails
172 Pembroke Road
Concord, NH 03301
Phone: (603) 271-3254
nhtrails@dncr.nh.gov
View website