Description
In 2002, the town acquired the 50-acre Raynes Farm property with grant assistance from the Land and Community Heritage Foundation. With grassland, woods, and river frontage, diverse natural resources abound. By far however, the most recognizable feature is its iconic red barn, visible as you head out of town on Newfields Road. As the largest remaining barn in Exeter, this building provides a tangible link for modern day Exeter to its agricultural past which extends back to the 1600's.
The property has been an active farmland since the late 17th century. Chase Wiggin constructed the large barn and ran a highly successful cattle market on the property in the 1800s. In the 17th and 18th centuries, the river frontage was used as a town landing. In 1840, Boston & Main Railroad constructed their first line in NH across the property paralleling the river. The granite cattle underpass afforded access to the river under the railroad.
Today the fields are actively managed and hayed several times a year or managed for corn production through a lease with a local farmer.
The mix of habitats makes for a diverse array of wildlife including turkey, hawks, and grassland birds. The open fields are frequented by local residents for passive recreation such as hiking and bird watching.
Pets are welcome but must be leashed.
From the parking lot, visitors can walk to the wooded trail to the north, explore the fields, or head to the hickory stand to visit the Wiggin family grave site. The barn, referred to as the Conservation Center at Raynes Farm is not currently suitable for open public use but we frequently host workshops and educational events onsite.
Other Information
Please note this is an active agricultural site. Please avoid walking through the hay field during the active growing season in order to protect the growing crop. Haying is delayed to protect nesting grassland birds. From mid-April through July, please keep dogs out of the field while on the property.
This property is open to hunting during appropriate seasons. Wear bright colors during hunting season.
Follow the Exeter NH Conservation Commission facebook page to stay informed of upcoming events.
Trail Manager
Visit the Town of Exeter Conservation Commission trail page for more information and a printable map or contact: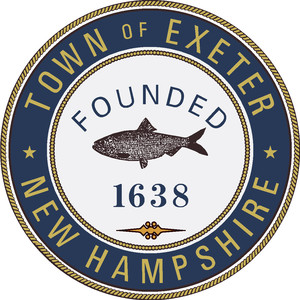 Town of Exeter
Kristen Murphy
10 Front Street
Exeter, NH 03833
Phone: 6037736112
kmurphy@exeternh.gov
View website